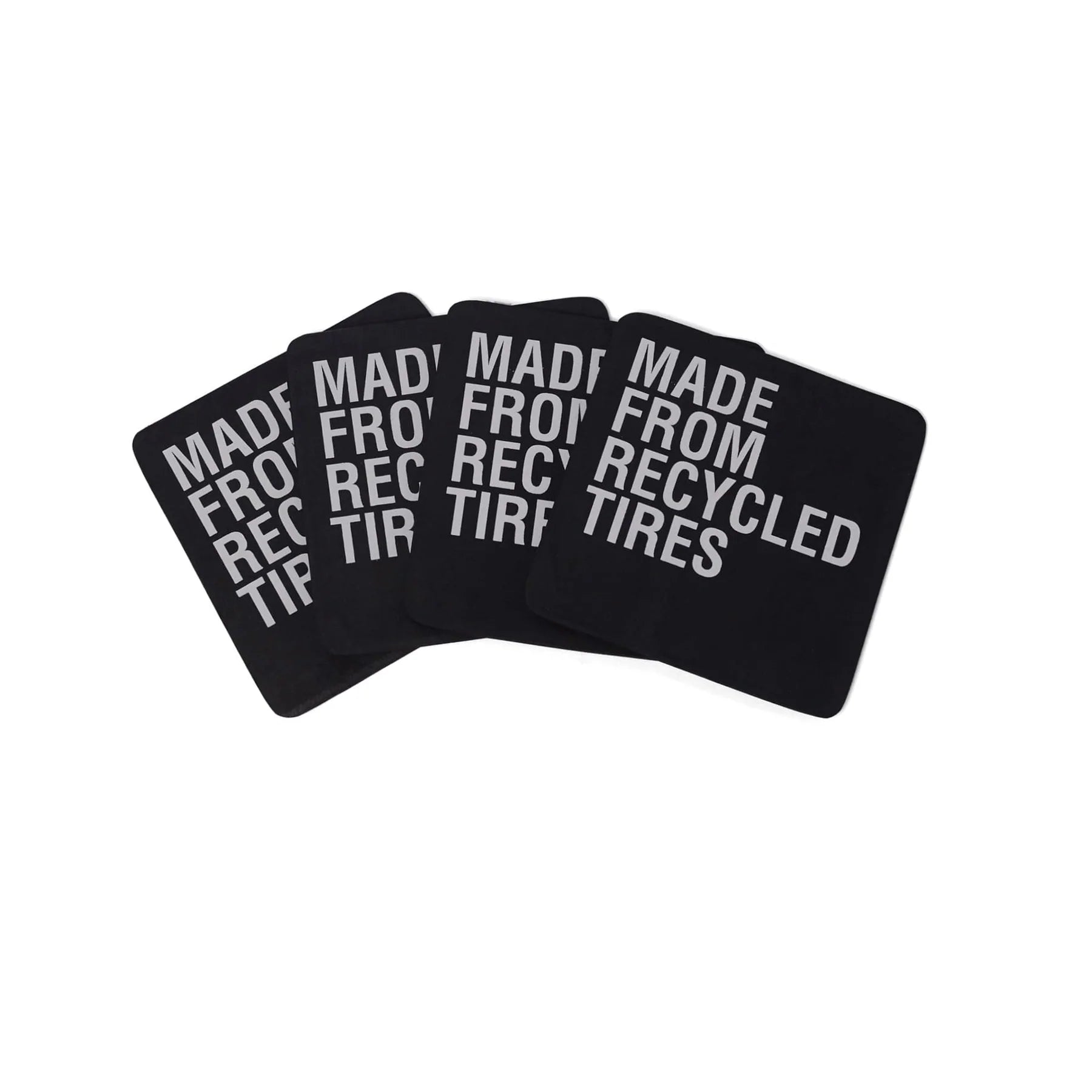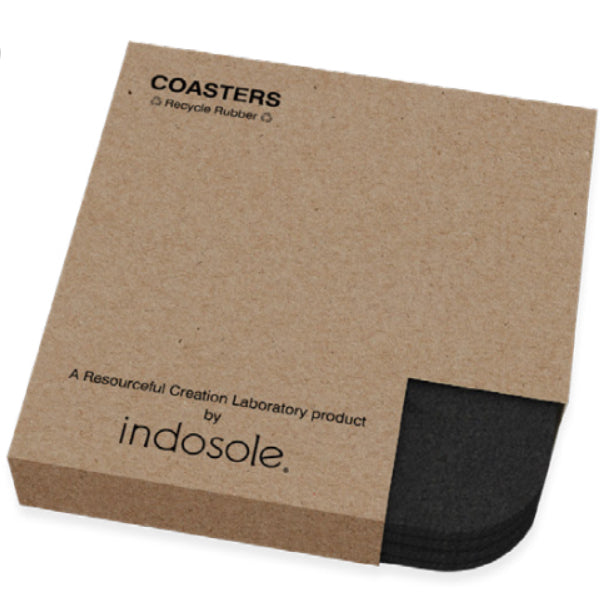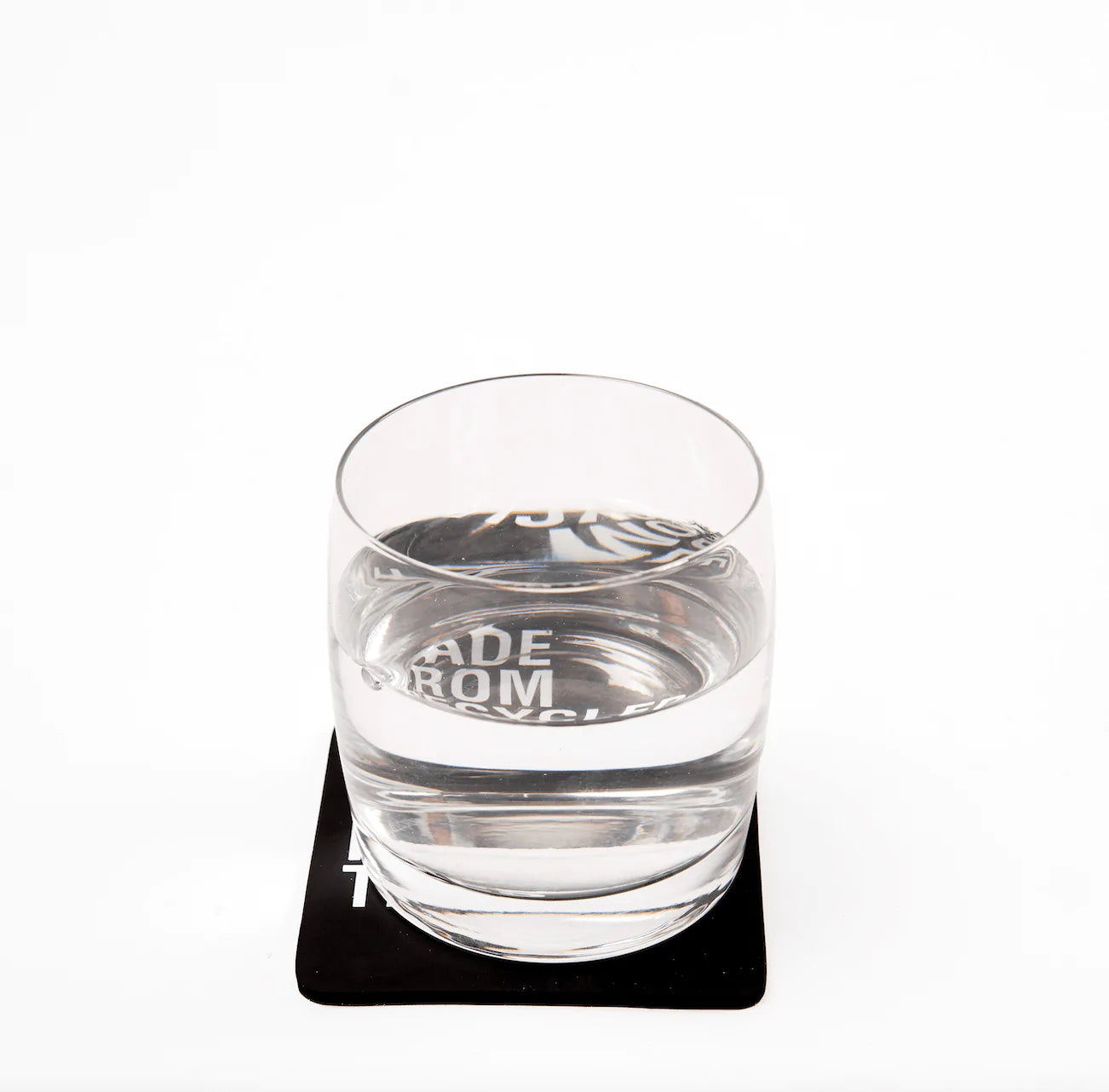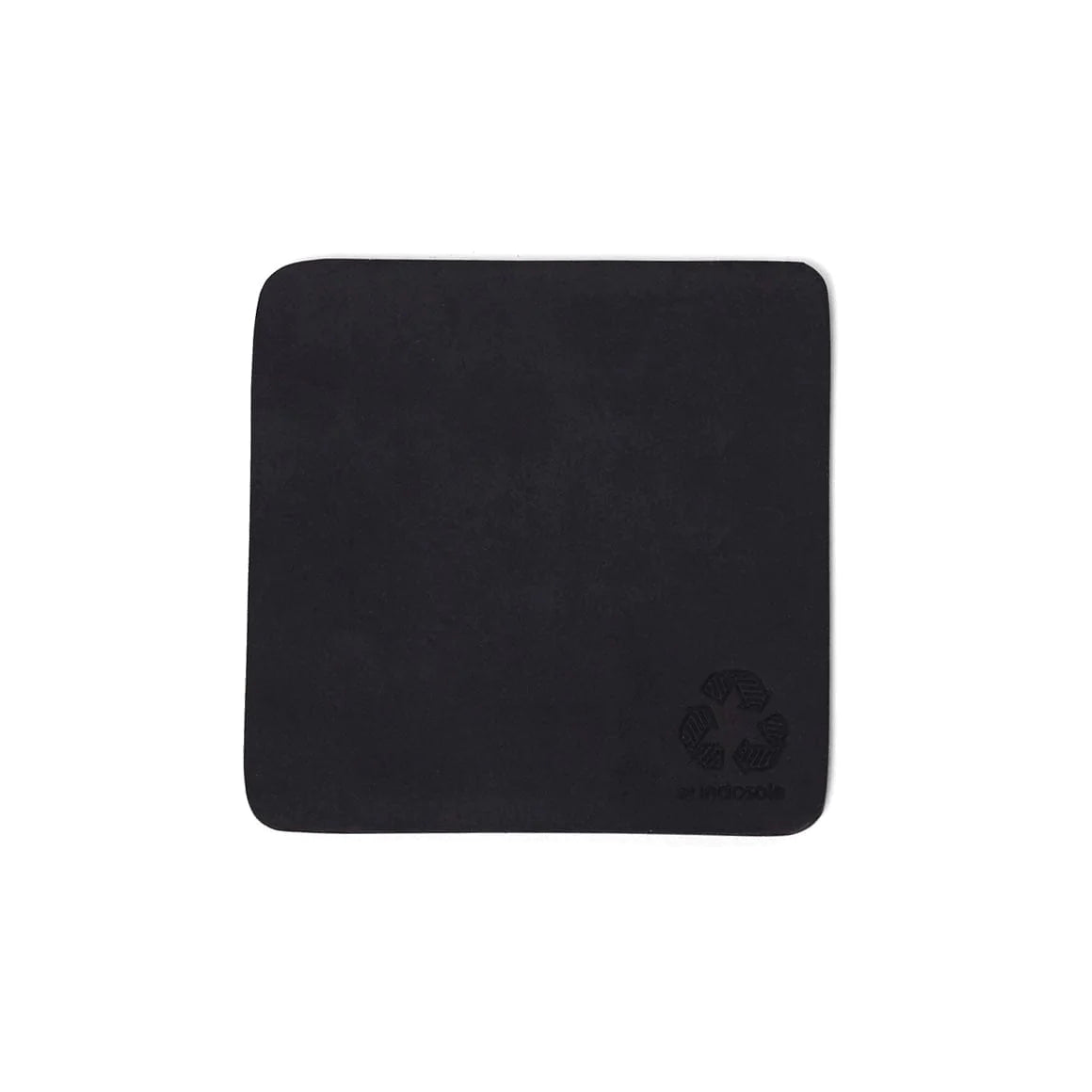 Coasters - Black
Introducing our latest Recycled Tire Coasters! They are made completely from recycled tires and recycled rubber.

Around 1.6 BILLION Tires are discarded globally every year. At Indosole, we have found new uses for them for the soles of our shoes and these super durable, waterproof and minimalist coasters. 
Designed to maximize style while keeping the aesthetics minimal, these coasters a perfect for any occasion and are long-lasting.


Recycled Tire Rubber
Waterproof
Light and flexible at approx. (a pack of four) 120g (4.2oz)
Each coaster measuring at 10cm x 10cm (3.9in x 3.9in)
Made without animals or the use of fuel powered machinery
These can also be customised for corporate swag or hopsitality - branded coasters for use in your bar, restaurant or hotel. Please contact us for more information.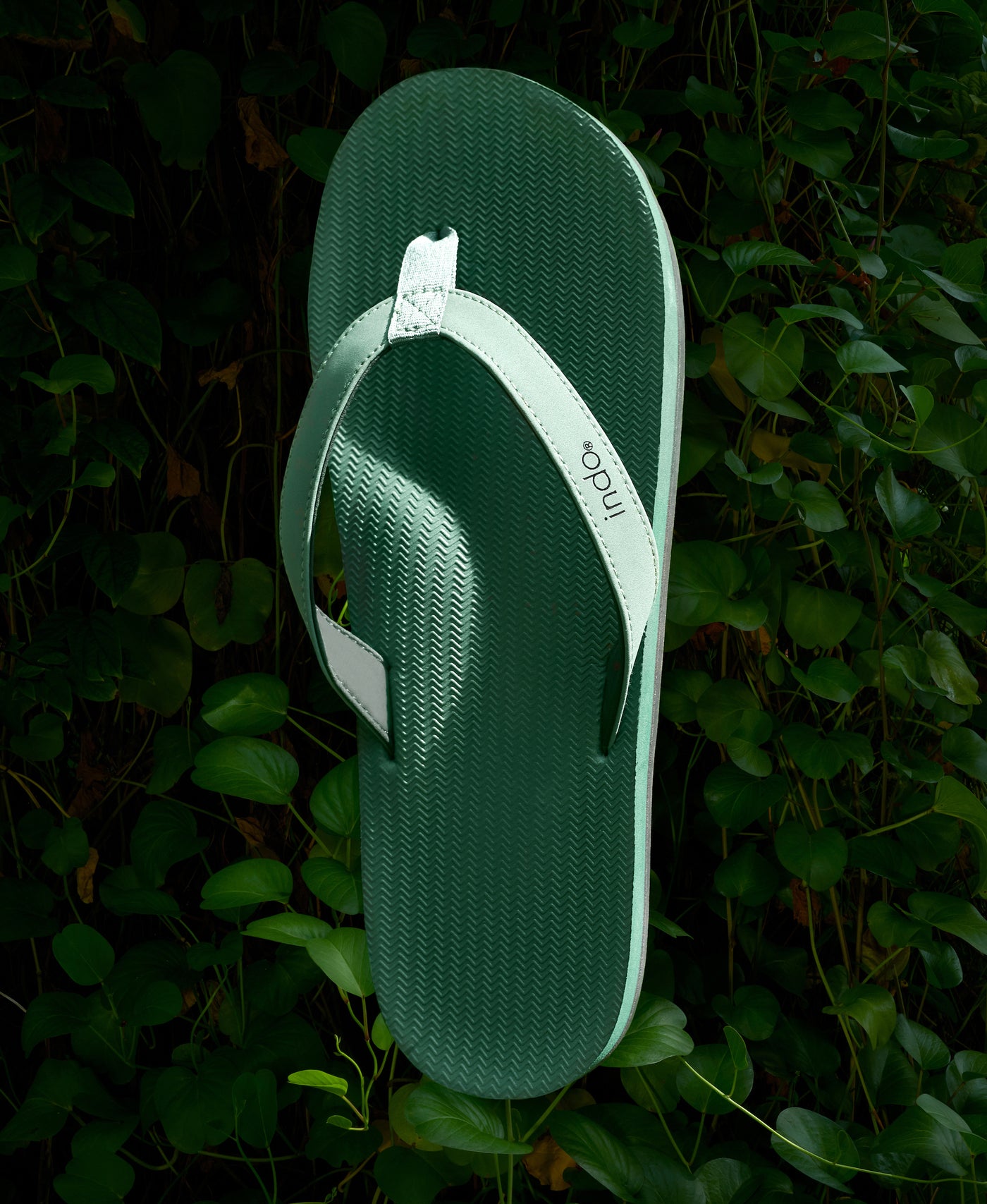 THE ORIGINAL TIRE SOLE SANDALS SINCE 2009
Made using Recycled Materials
Each pair of Indosoles allows you to experience the future of sustainable fashion. Low in its carbon footprint while still high on functionality, these flip flops will be your go-to pair at home, while out on errands, and for your everyday adventures.