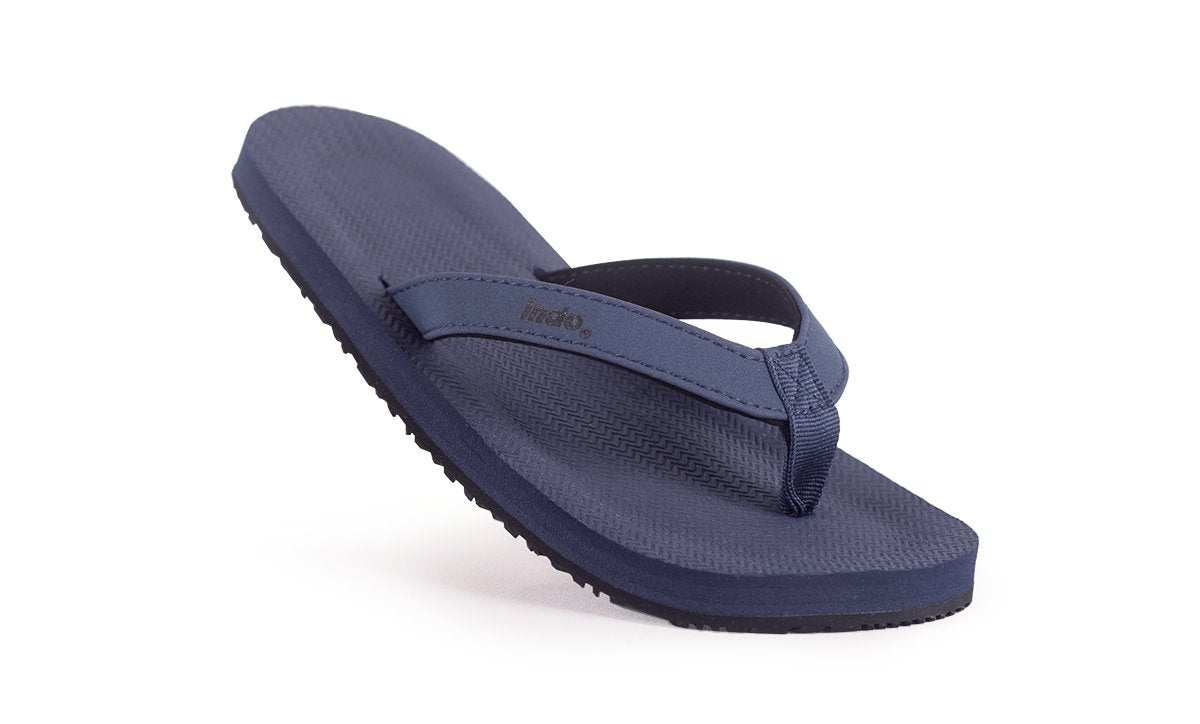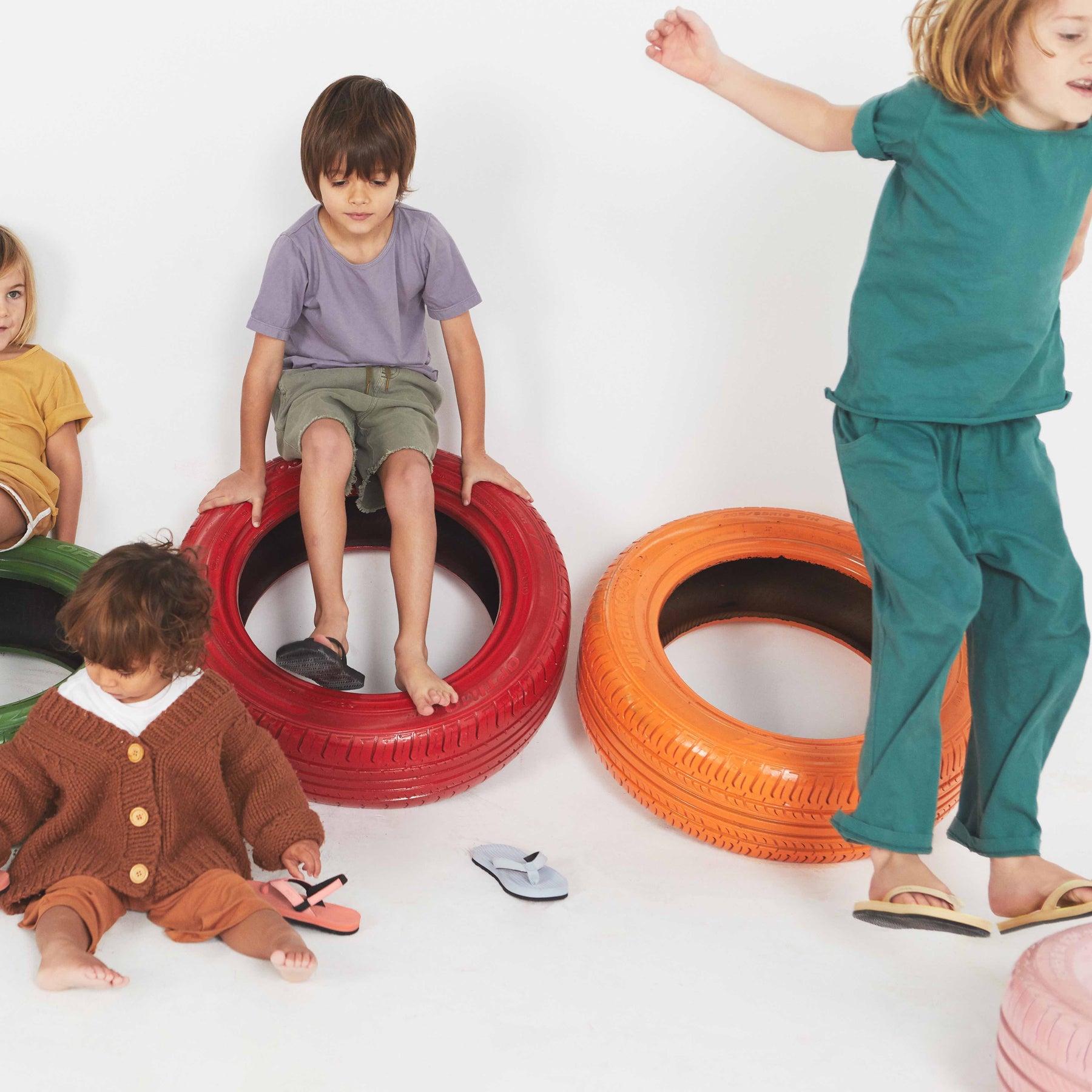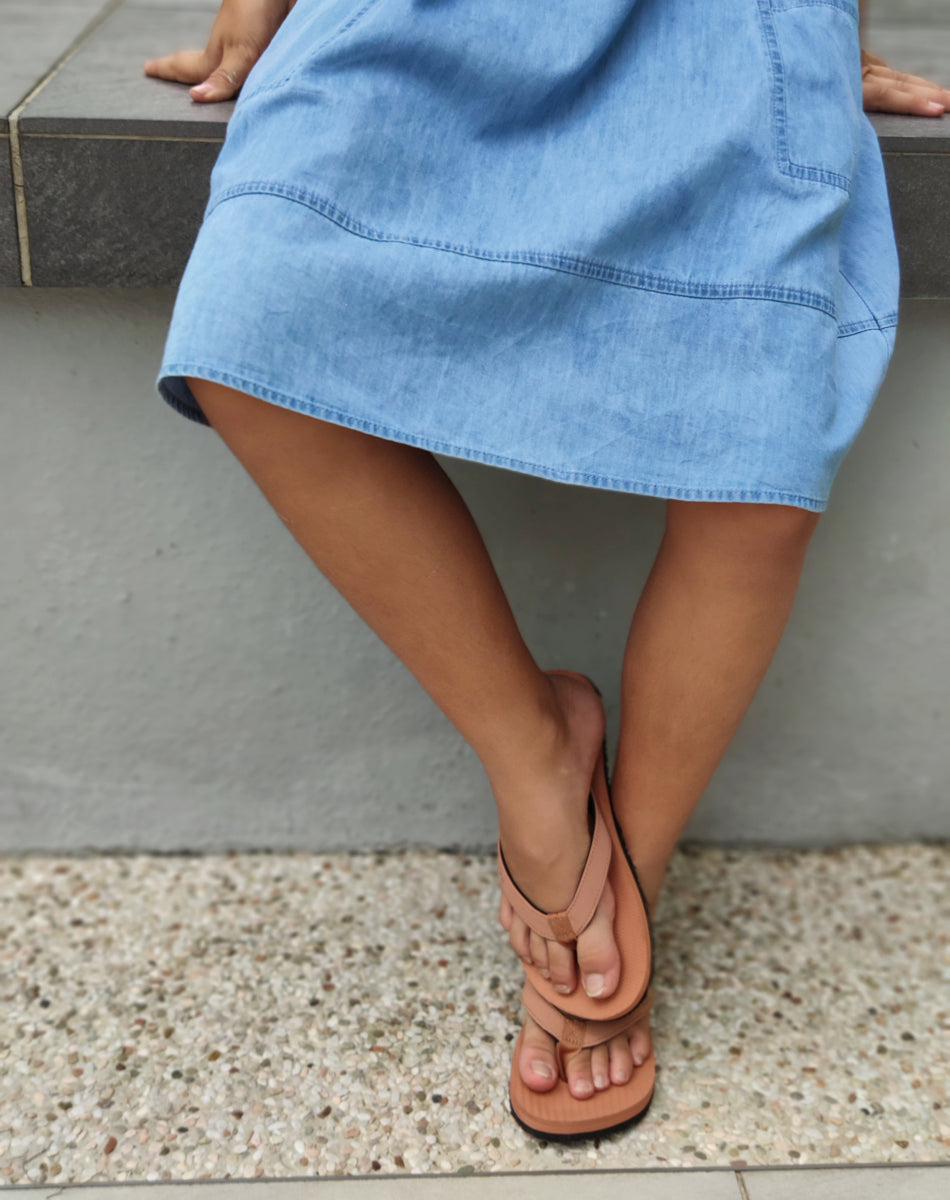 Groms Kids' Flip Flops - Shore
Indosole Singapore - Shore Groms Kids' Flip Flops
Children are our future. If we can influence the next generation to think and dress more consciously, there is a good chance they will carry on these values throughout their lives. Groms want to wear what mom and dad wear and now, the most 'ECO'nomical flip flop is available for Groms ranging from ages: 6-9.
Recycled tire soles (non-marking or scuffing)
Contoured natural rubber footbed
Embedded arch support
Waterproof
Comfortable nylon toe thong
Laser engraved ENVRO fiber straps
Light and flexible
Made without animals or the use of fuel powered machinery
Grom's Size Chart
US
EU
MM
Age
13C
29/30
200
6-7
1-2
31/32
213
7-8
3
33/34
226
8-9
ESSNTLS Groms Kids' Flip Flops - Shore are ready for your wildest adventures. Show us where you take yours with #ESSNTLS and #SolesWithSoul on Instagram.
Customer Reviews
07/28/2021
Karen V.

Singapore
Fantastic Product and love the story behind the shoe
Comfortable and hard wearing. This is the second time I've bought a set of flip flops for the family and we all love the bright colours and styles. Fabulous idea of recycling unwanted waste and turning them into something useful. Completely support these products and the vision behind the company.
05/16/2021
Shiyun W.

Singapore
Pollen flip flops
Kids love it and seems durable
04/07/2021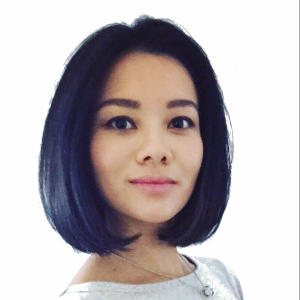 DC
Dr C.

Singapore
Last forever
They outlast my active toddler and so will be handed down to his 2 younger siblings. The thong portion NEVER breaks or comes loose! Low waste indeed! Also love that it's safe for kids by being very anti slip and comes in a lovely mint colour.
04/19/2021
Indosole Singapore
Hi! Thank you so much for taking the time to review. Happy days! Tread lightly, the Indo Team.
12/09/2020
Hongli T.

Singapore
Grom's ESSNTLS Flip Flops - Leaf
Love it! Doesn't cut or give blister for first time wearing or after walking long distance. My kid didn't have any complaints.
01/11/2021
Indosole Singapore
Thanks for taking the time. Happy to hear that! Tread lightly.
10/03/2020
Noemi R.

Singapore
Best flip flops ever
Bought this pair for my son and was the first time buying Indosole and was a great success. Not only the delivery was fast, but also the quality and sizing of the flip flops were fantastic. Definitely will get a pair for me as well ;)
10/15/2020
Indosole Singapore
One for everyone in the family! Thanks for taking the time to write and your kind words
09/01/2020
Dani B.

Singapore
Minimalist style, great colours
Soft and easy to wear, nice colours without the garish designs.
10/01/2020
Indosole Singapore
Thanks for your kind words!
08/30/2020
Amber C.

Singapore
Cool kids flip flops
I bought these for my son because he refuses to wear shoes! He loves them. They look so much nicer than the usual plastic flip flop.
10/01/2020
Indosole Singapore
Thanks for taking the time to write. The waterproof and anti slip properties would make it perfect for all his adventures.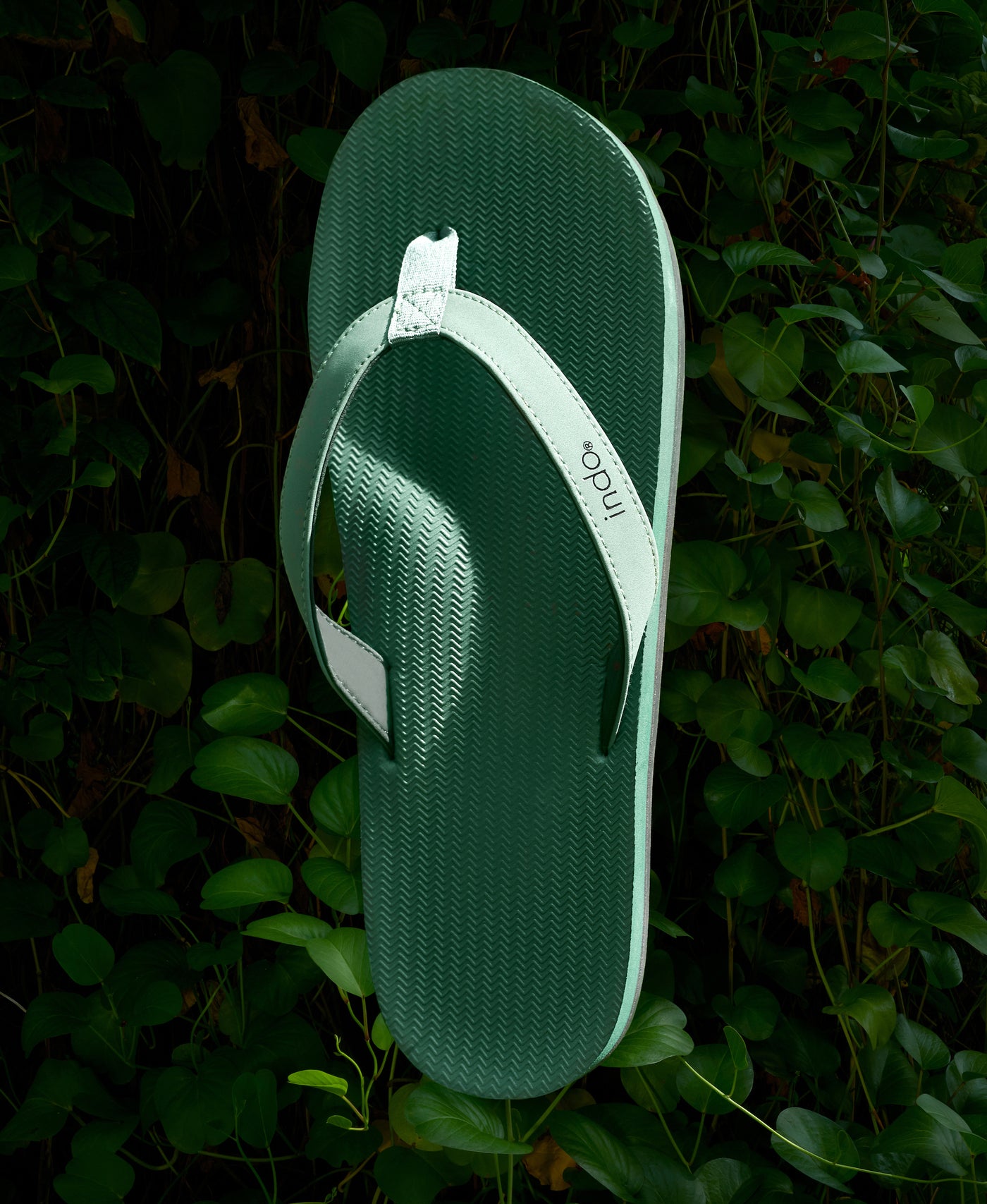 THE ORIGINAL TIRE SOLE SANDALS SINCE 2009
Made using Recycled Materials
Each pair of Indosoles allows you to experience the future of sustainable fashion. Low in its carbon footprint while still high on functionality, these flip flops will be your go-to pair at home, while out on errands, and for your everyday adventures.