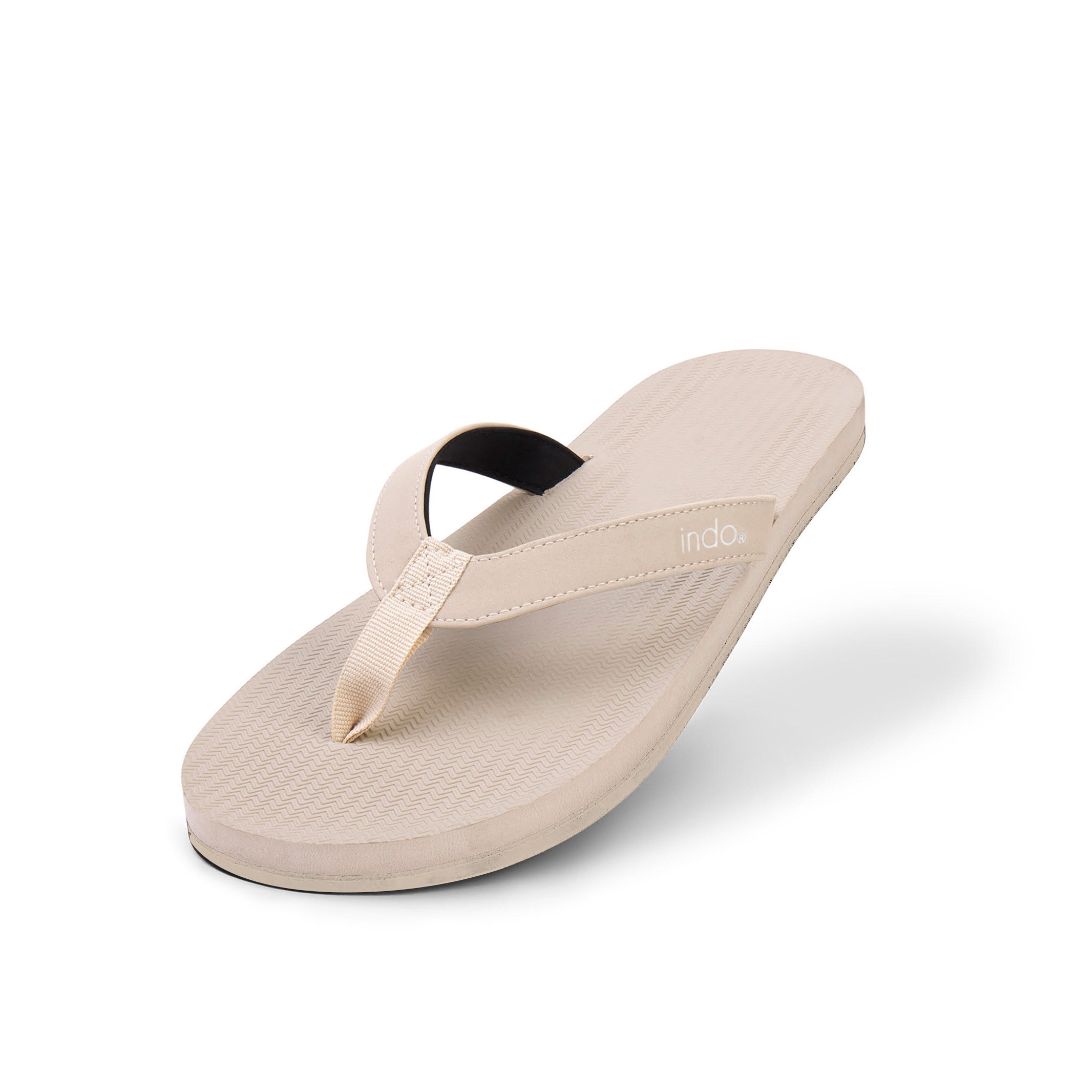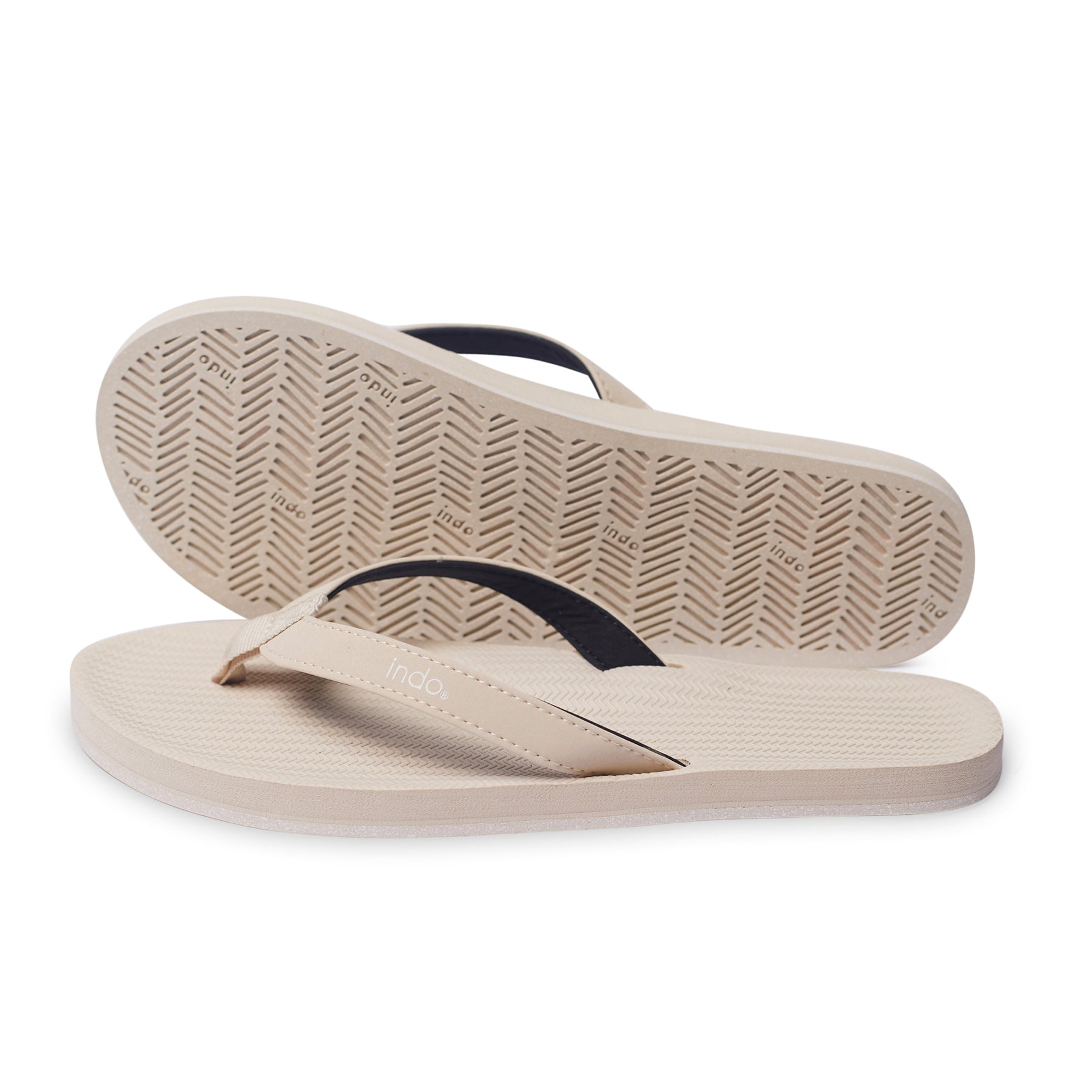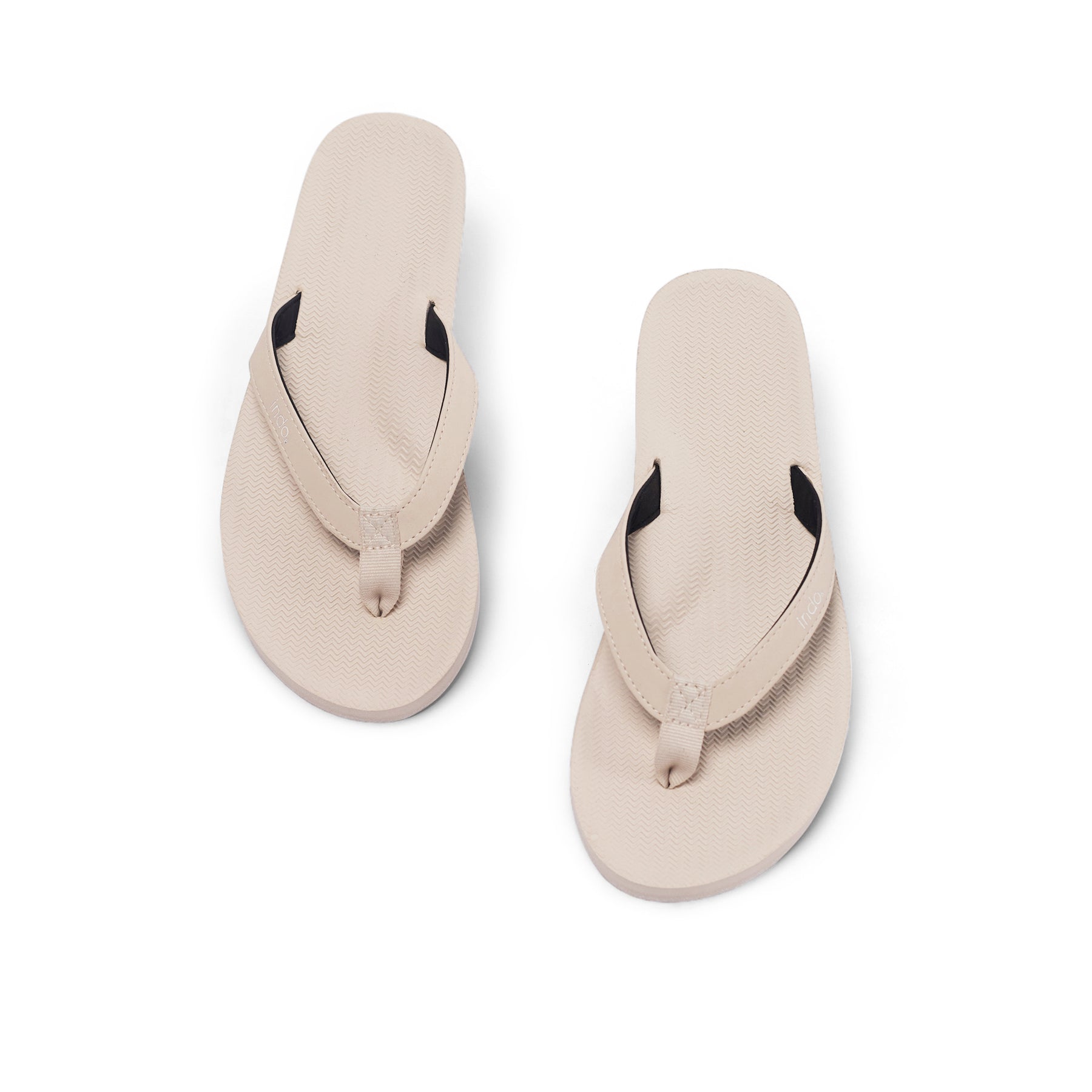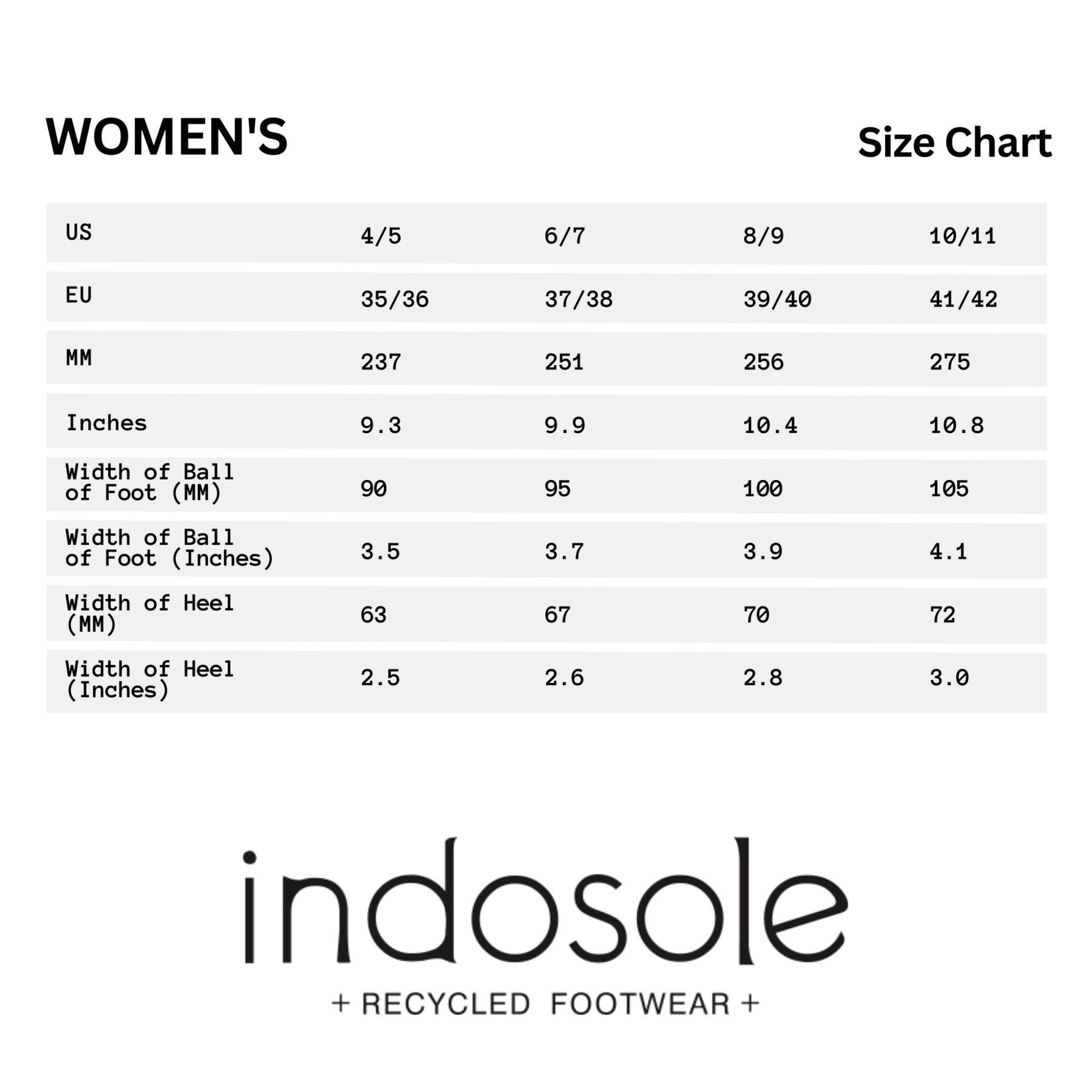 Women's Flip Flops Sneaker Sole - White Sole/Sea Salt
Introducing the Indosole Sneaker Sole Women's Flip Flops, the ultimate trifecta of comfort, support, and style. Crafted responsibly, these flip flops provide unparalleled support and a sleek and minimalistic design that perfectly complements any outfit and any occasion, from a day at the beach, a stroll to the shops to any travels and adventures you go on.
100% Waterproof & Quick Drying

Comfortable & Supportive Footbed with Arch Support

Soft Nylon Thong Strap

Amazingly Good Traction & Grip
Not only are these flip flops comfortable, but they also provide excellent grip, keeping you steady and secure.
Indosole is more than just a brand; it's a movement toward a sustainable future. We strive to make a positive social and environmental impact, which is why we are proud to be a certified B-Corp & a 1% For The Planet Member.
Our commitment to balancing profit with purpose, people, and the planet is at the core of everything we do."
Hundreds of thousands of defect pairs of sneakers in Indonesia are thrown out each year. This year, we decided to recycle these sneakers thrown out by major sneaker brands and turn them into soles for our new collection.
In addition to their sustainability, our flip-flops are built to last. The combination of premium materials and expert craftsmanship ensures that these flip-flops will accompany you on your adventures for years to come.
Recycled sneaker soles
Contoured natural rubber footbed
Embedded arch support
Waterproof
Comfortable nylon toe thong
Laser-engraved ENVRO fiber straps
Light and flexible at approx. 369g (13oz)
Made without animals or the use of fuel-powered machinery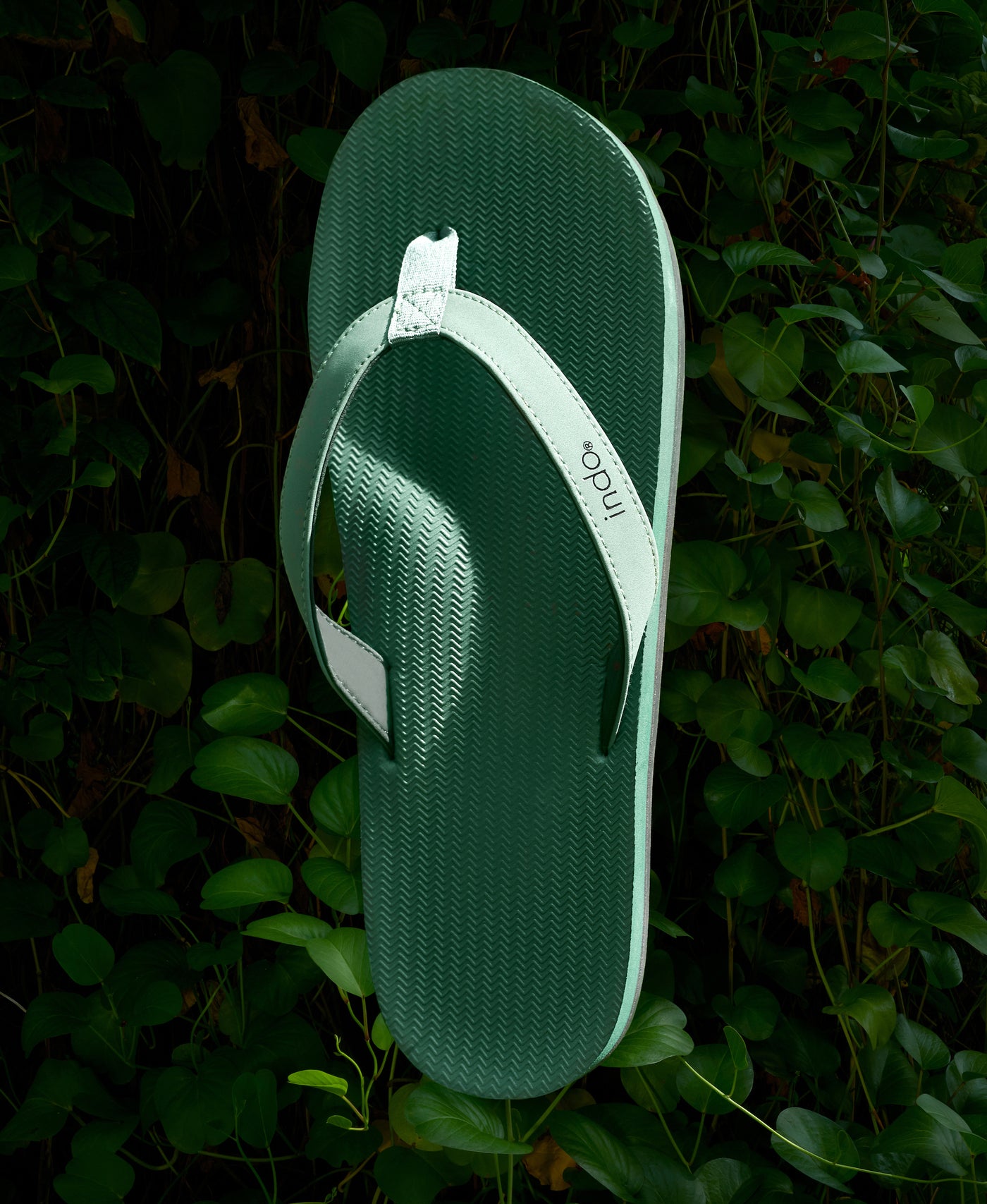 THE ORIGINAL TIRE SOLE SANDALS SINCE 2009
Made using Recycled Materials
Each pair of Indosoles allows you to experience the future of sustainable fashion. Low in its carbon footprint while still high on functionality, these flip flops will be your go-to pair at home, while out on errands, and for your everyday adventures.