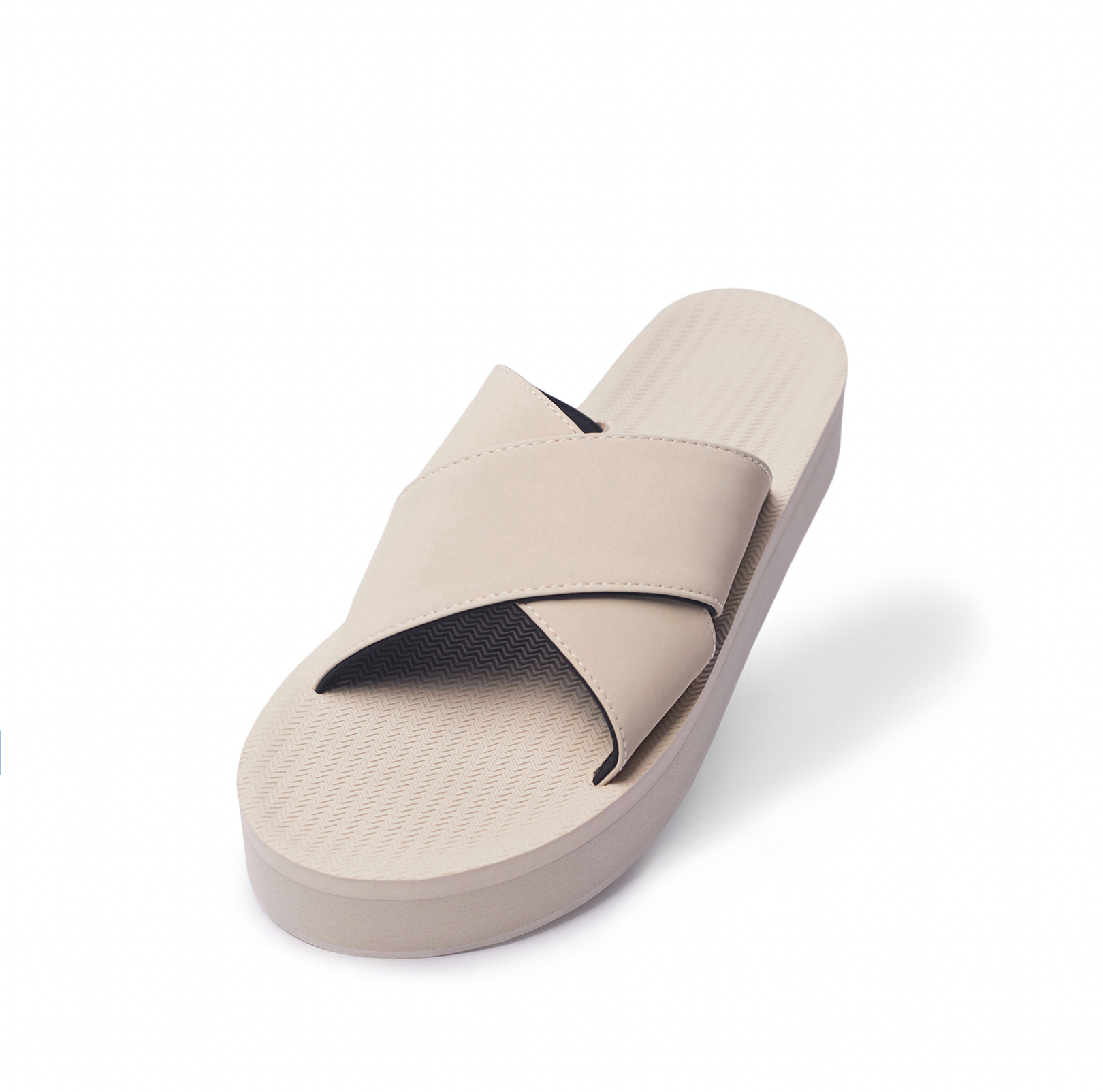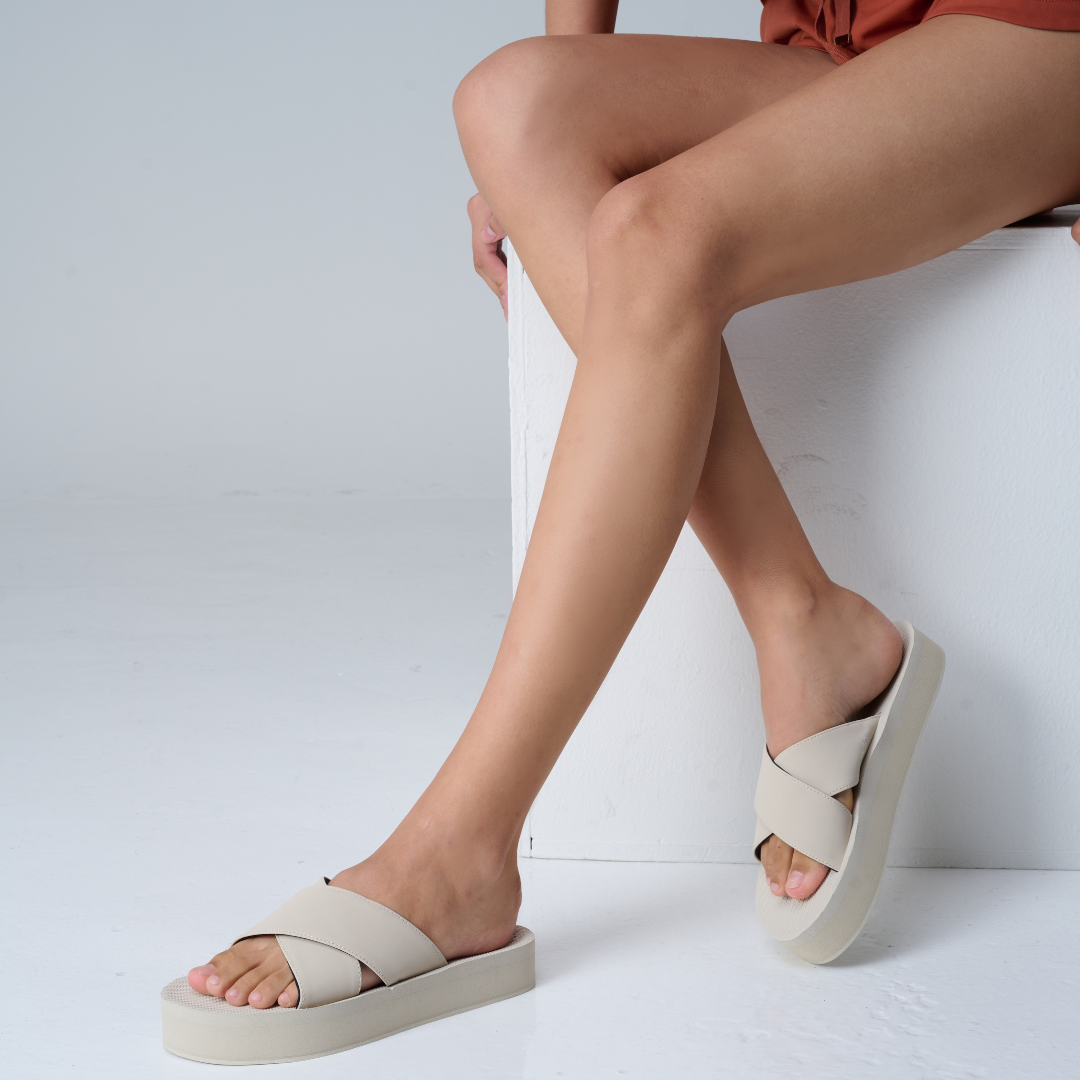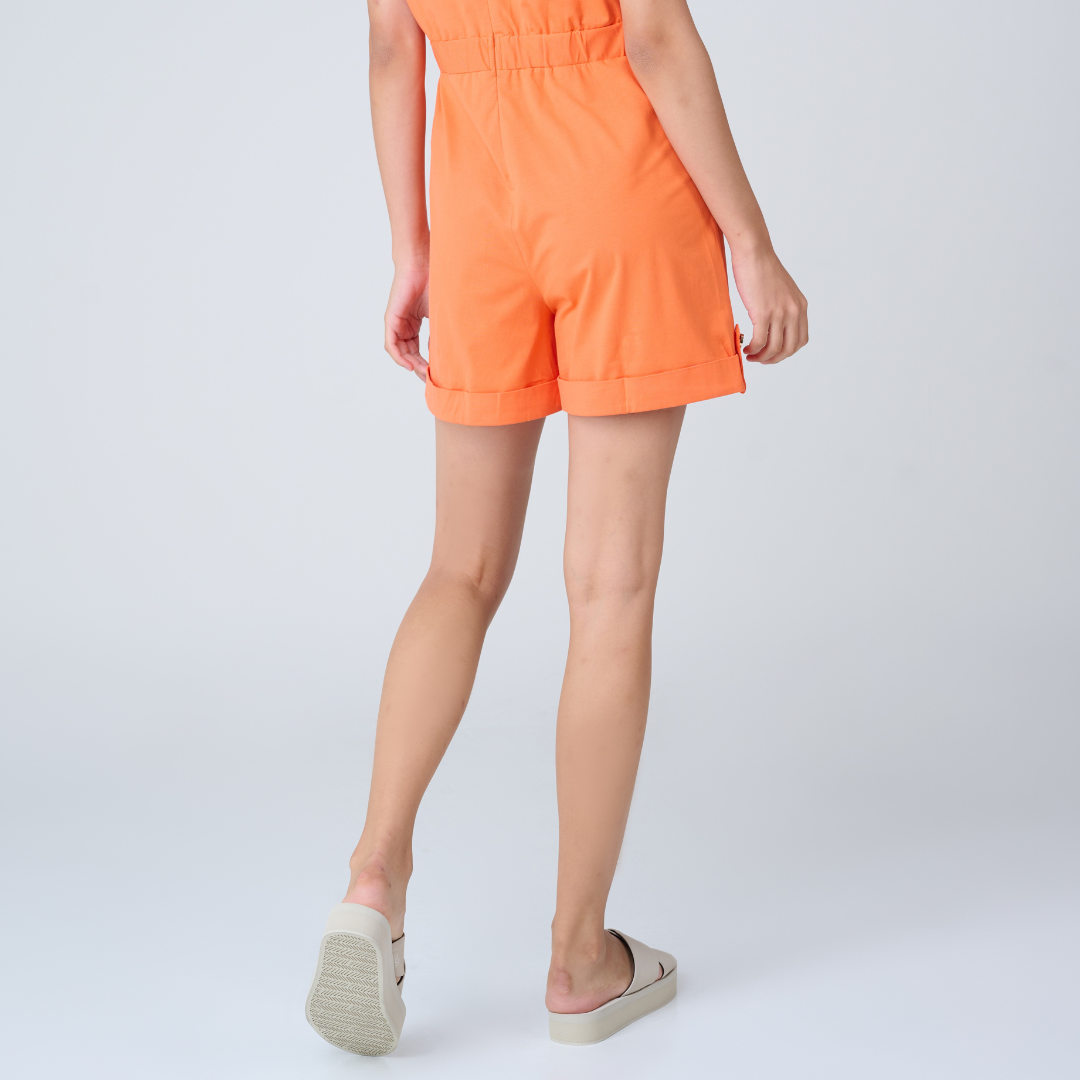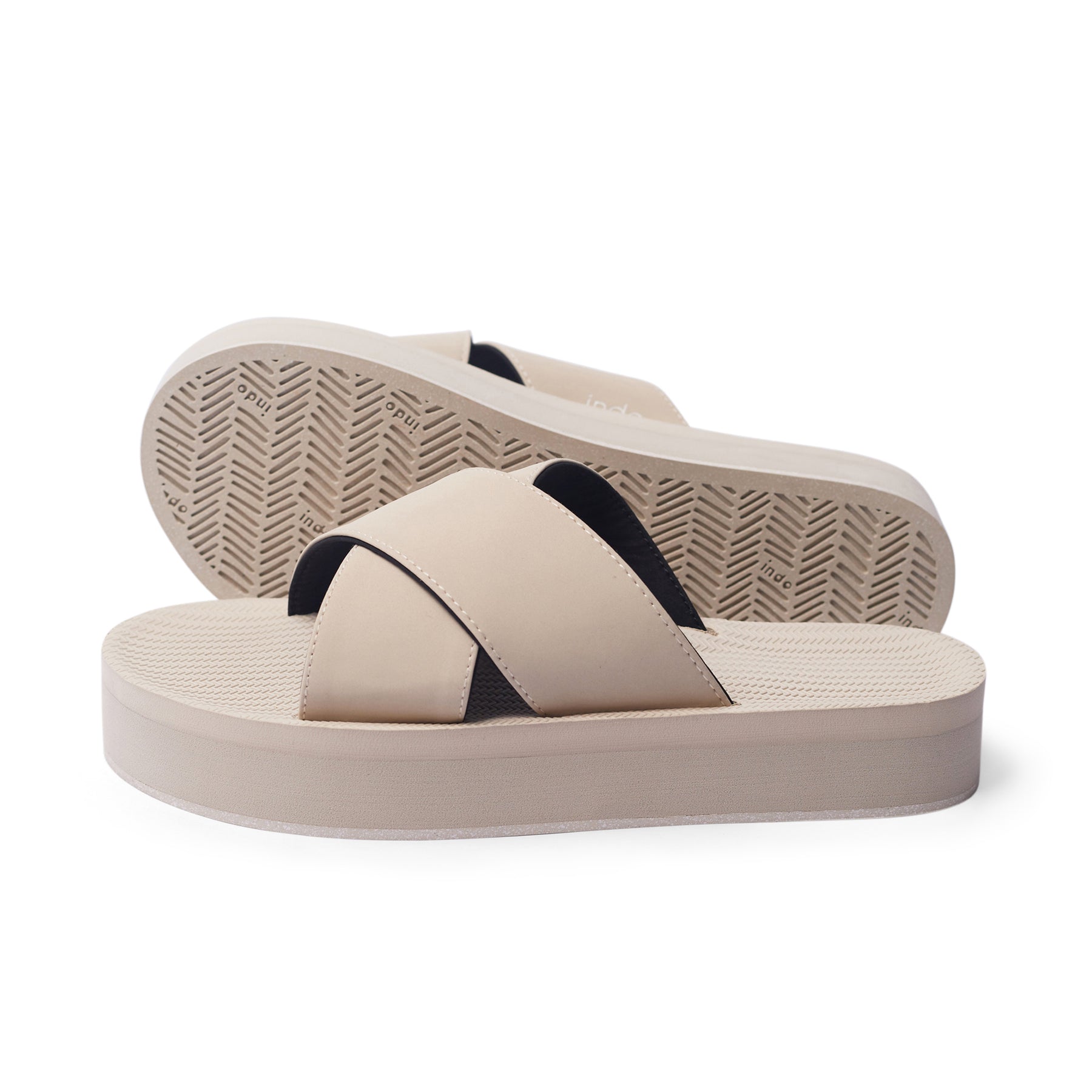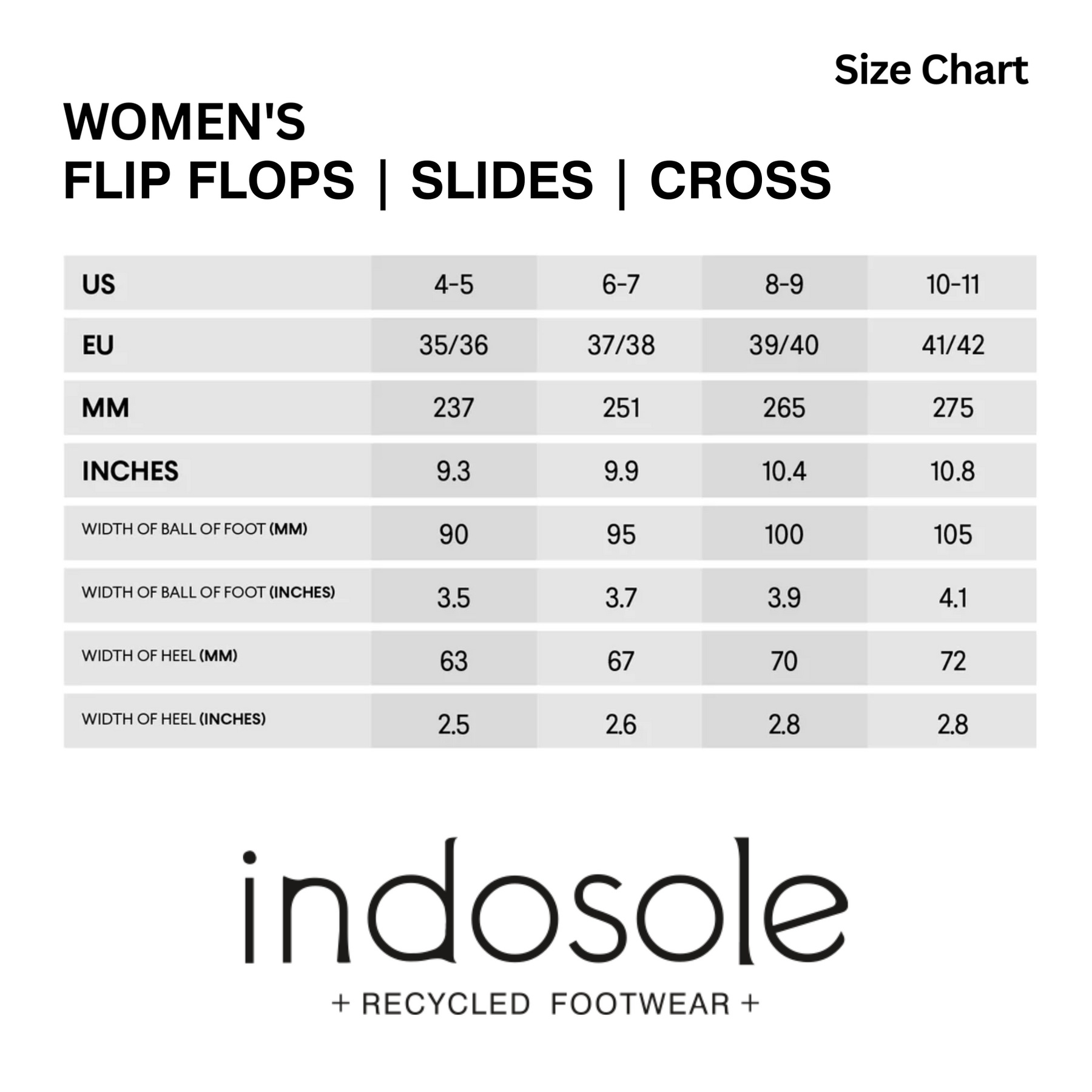 Women's Cross Platform Sneaker Sole - Sea Salt Sole/Sea Salt
Introducing the Indosole ESSNTLS Women's Cross Platform – the epitome of comfort, style, and versatility.
This added Platform layer to the footbed gives you extra height as well as keeps you looking as chic as possible.
Whether you're running errands, meeting friends for a coffee, or exploring the city, the Cross Sandals are your go-to footwear choice. 
100% Waterproof & Quick Drying

Comfortable & Supportive Footbed with Arch Support

Soft Dream-Cloud Strap

Amazingly Good Traction & Grip
Designed to provide maximum comfort, these sandals are perfect for everyday wear, allowing you to stay comfortable and stylish all day long.
With a classic design inspired by the traditional Greek and Roman sandals, the Cross Sandals feature arch support, natural rubber mid-sole and a soft Dream-cloud strap that gets softer and more supple the longer you wear it.
With the durability of our signature recycled tire soles and the unique top footbed grip, the Cross offer an incredible combination of traction and staying power ensuring you will stay securely on your feet throughout the day.
Not only are these sandals comfortable, but they also are 100% Waterproof making them all-weather friendly and the best grip on those wet and rainy days.
What a comfy, versatile, and durable pair of sandals
My "Go-to" slipper… The slipper is built to last and I have been using it for close to a year, no signs of traction wearing off.
From the moment I tried on the Cross style I knew I needed these - I already had the Slides style but the Cross are even more comfortable.
Indosole is more than just a brand; it's a movement towards a sustainable future. By repurposing used tires and sneaker soles, we have saved over 115,000 tires from ending up in landfills. We strive to make a positive social and environmental impact, which is why we are proud to be a certified B-Corp & a 1% For The Planet Member. Our commitment to balancing profit with purpose, people, and the planet is at the core of everything we do.
In addition to their sustainability, our cross sandals are built to last. The combination of premium materials and expert craftsmanship ensures that these sandals will accompany you on your adventures for years to come.
When you choose the Indosole Cross Sandal,  you are not only choosing a superior product but also contributing to a more sustainable world. Experience the comfort, durability, and eco-consciousness that sets our slides apart. Join the movement and make a difference with every step you take.
Recycled tire soles
Contoured natural rubber footbed
Embedded arch support
Waterproof
Comfortable ENVRO fiber strap lined with microfiber
Light and flexible at approx. 369g (13oz)
Made without animals or the use of fuel powered machinery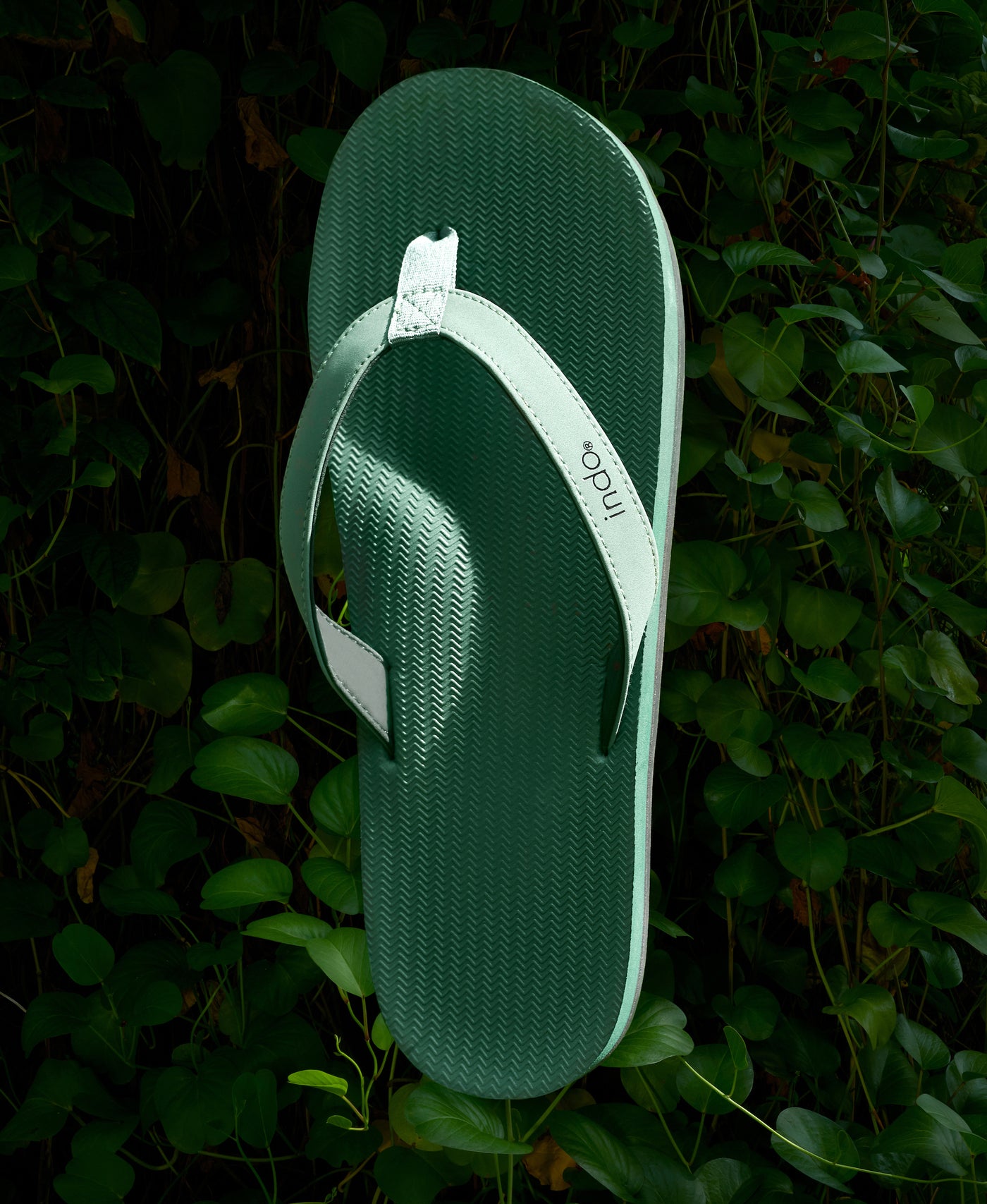 THE ORIGINAL TIRE SOLE SANDALS SINCE 2009
Made using Recycled Materials
Each pair of Indosoles allows you to experience the future of sustainable fashion. Low in its carbon footprint while still high on functionality, these flip flops will be your go-to pair at home, while out on errands, and for your everyday adventures.