Embarking on a new adventure in collaboration with Hijack Sandals we introduce to you the Adventurer—a sandal that blends the iconic designs of Hijack Sandals with the sustainable soul of Indosole.  For adventures on and off the grid, the Adventurer will keep your feet secure and comfortable all day long in any weather.
Custom Molded Footbed with Arch Support

100% Waterproof

Adjustable Straps
What sets the Adventurer apart is its meticulous craftsmanship and adjustable straps, providing unparalleled stability and support. Adding to this, a custom molded footbed with arch support and, the natural rubber mid-sole 
Not only are the Adventurers comfortable, but they also are 100% Waterproof making them all-weather friendly and the best grip on those wet and rainy days.
Indosole is more than just a brand; it's a movement towards a sustainable future. By repurposing used tires and sneaker soles, we have saved over 115,000 tires from ending up in landfills. We strive to make a positive social and environmental impact, which is why we are proud to be a certified B-Corp & a 1% For The Planet Member. Our commitment to balancing profit with purpose, people, and the planet is at the core of everything we do.
In addition to their sustainability, our Adventurers are built to last. The combination of premium materials and expert craftsmanship ensures that these sandals will accompany you on your adventures for years to come.
When you choose the Indosole X HiJack Men's Adventures you are not only choosing a superior product but also contributing to a more sustainable world. Experience the comfort, durability, and eco-consciousness that sets our slides apart. Join the movement and make a difference with every step you take.
Custom molded footbed adding extra comfort & support
100% Recycled Nylon Webbing Straps
Hi-Pad Soft-touch padding
Recycled outsoles
Hi-Panel compact stitch-less panels
100% Waterproof
Adjustable Straps
Laser engraved INDO logo panel
Light and flexible at approx. 587g
If you want to try The Adventurers on, head down to The Outside Store at Marina Square as our exclusive stockist here in Singapore.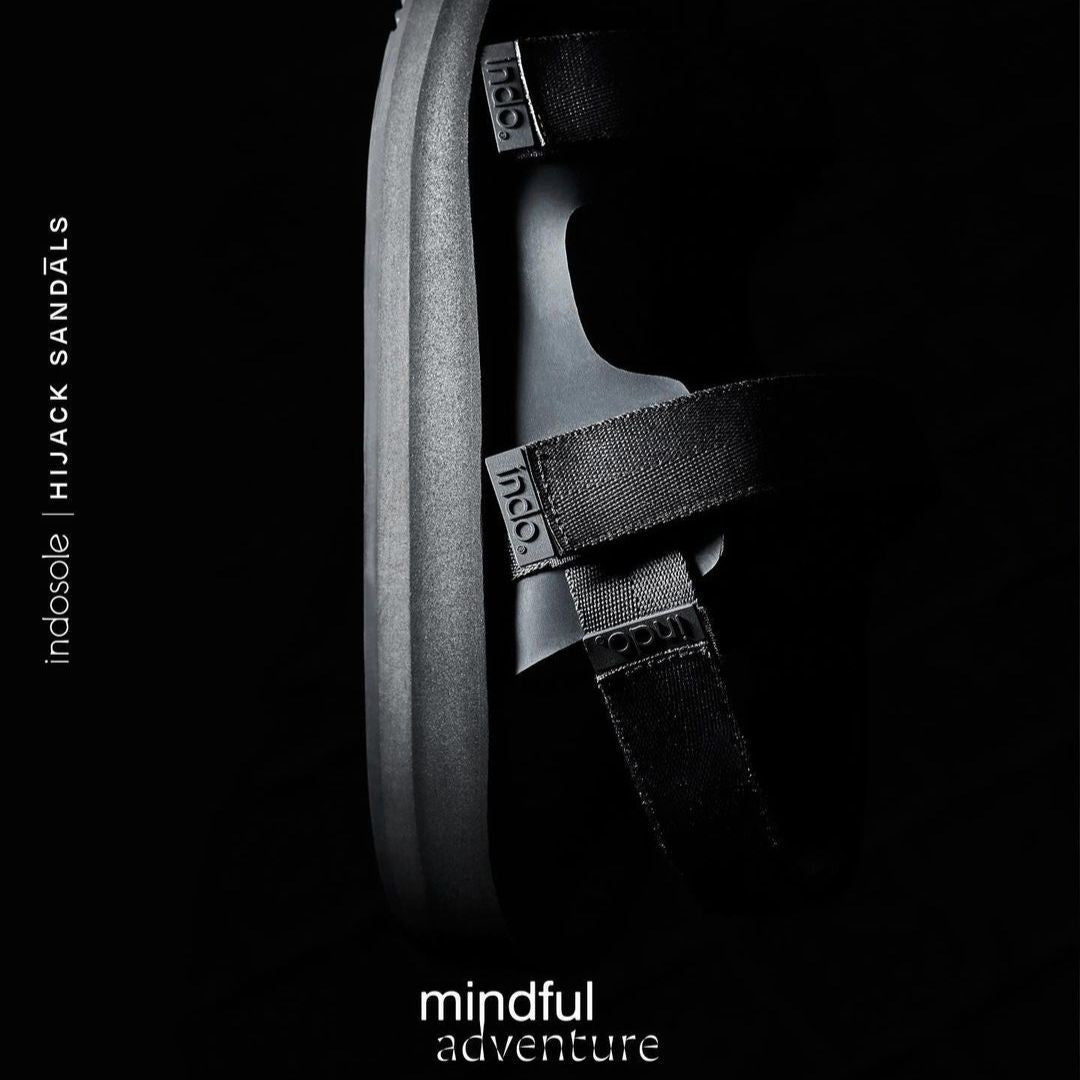 THE ORIGINAL TIRE SOLE SANDALS SINCE 2009
Made using Recycled Materials
Each pair of Indosoles allows you to experience the future of sustainable fashion. Low in its carbon footprint while still high on functionality, these adventure sandals are made for life on and off the grid. Where will your Adventurers take you?