Women's Cross - Light Soil
Indosole Singapore - Light Soil Women's Cross Sandals
Inspired by the traditional Greek and Roman sandal, The Cross is Indosole's newest model. Always focusing on comfort, durability and style, this new model is the perfect blend of all these core elements. We mixed our signature recycled tire sole technology, natural and vegan uppers and used our enviro fibre straps in a new way to create Indosole's most 'stylish' sandal.
Recycled tire soles
Contoured natural rubber footbed
Embedded arch support
Waterproof
Comfortable ENVRO fiber strap lined with microfiber
Light and flexible at approx. 284g (10oz)
Made without animals or the use of fuel powered machinery
Women's Size Chart
US
EU
MM
4-5
35/36
237
6-7
37/38
251
8-9
39/40
265
10-11
41/42
275
ESSNTLS Women's Cross - Light Soil are ready for your wildest adventures. Show us where you take yours with #ESSNTLS and #SolesWithSoul on Instagram.
Customer Reviews
07/29/2022
Megan D.

United States
Nice but slide off easy
They look nice (with a swimsuit, shorts, dress pants, dress, jeans, etc.) and are comfortable but definitely aren't for walking.
07/05/2022
Sophia K.

United States
Need more size options
This is my second pair of cross sandals. I'm at 8.5 shoe size. First pair was 8/9 and they were always slightly too large. This time I tried 6/7 and they're slightly too small. Wish these were offered in individual whole sizes as I think an 8 is what I would need.
08/04/2021
Alanna

Indonesia
Love
So comfortable. I wear these all summer
08/04/2021
Alanna

Indonesia
Love
So comfortable. I wear these all summer
06/04/2021
Kate Y.

Singapore
My Go-To Footwear!
What a comfy, versatile and durable pair of sandals which I feel confident and good wearing to anywhere from the neighbourhood coffee shop to the luxury mall, and anywhere in between. Casual and convenient, yet with a classic design that does not look overly scruffy. Its material feels hardy and does not feel like its going to give way or thin out anytime soon. This has been my go-to footwear since the day i unboxed it, and will continue to be for a long time to come!
06/04/2021
KEDE H.

Singapore
Great Slipper
My "Go-to" slipper to anywhere ranging from the beach, nature walks to shopping malls and "Atas" places such as Holland Village. The slipper is built to last and I have been using it for close to a year, no signs of traction wearing off. I would definitely recommend this slipper to those wearing "Havaianas" slippers.
05/10/2021
Charmaine A.

Singapore
beautiful and practical
Had some slight abrasions when i first wore it but it was quickly broken into. Overall, v stable and sturdy on most surfaces, even when the ground is wet. Found it slightly more slippery on clay/track surface post-rain.
05/11/2021
Indosole Singapore
Thank you for taking the time to review the Cross sandal! Yes, the Enviro Fiber strap quickly becomes so soft and supple with wear and becomes a second skin in no time. Tread lightly, the Indo Team.
05/07/2021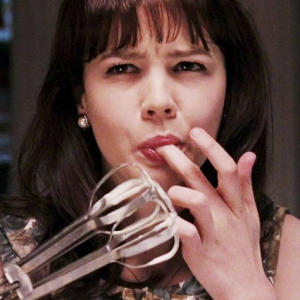 NY
Nicole Y.

Singapore
Shoes
Hello! I love the shoes and they're super comfy! However, i do see that the material at the front part of the shoe might be coming off a bit - is that normal? Thanks!!
05/11/2021
Indosole Singapore
Hi Nicole, Everyone wears their shoes so differently, depending on your individual gait and foot lift. If there is a drag at the front of the shoe it may cause some abrasion but this won't affect the integrity of the footbed. Tread lightly, the Indo Team.
02/17/2021
Lee L.

United States
These are great!
So far I've ordered almost every color for my size of the slides. Perfect for the beach and I can also wear them as a more formal sandal as well. I'm happy to have found this company.
11/19/2020
Sam S.

Switzerland
Supreme comfort and style
From the moment I tried on the Cross style I knew I needed these - I already had the Slides style but the Cross are even more comfortable. These Indosoles are so comfy I've taken to wearing them as my house slippers this winter with socks (see photo; maybe not so stylish but hey, its all about comfort!) My foot pronates and I have a high arch so finding footwear that fits and is comfortable has been a problem since I was a kid. I find the Cross style offers better support for my arch without rubbing. The Sea Salt colour works well with my neutral/ black/ navy summer wardrobe and I'd love another pair next season if the colours included a bright red or orange.
12/13/2020
Indosole Singapore
Thanks for taking the time to write! We appreciate your kind words and so happy you love your new Indosoles.
09/05/2020
Janice L.

Singapore
I love POLLEN
POLLEN color suit any skin tone!
10/01/2020
Indosole Singapore
Such a beautiful colour! Thanks for taking the time to write.
THE ORIGINAL TIRE SOLE SANDALS SINCE 2009
Made using Recycled Materials
Each pair of Indosoles allows you to experience the future of sustainable fashion. Low in its carbon footprint while still high on functionality, these flip flops will be your go-to pair at home, while out on errands, and for your everyday adventures.