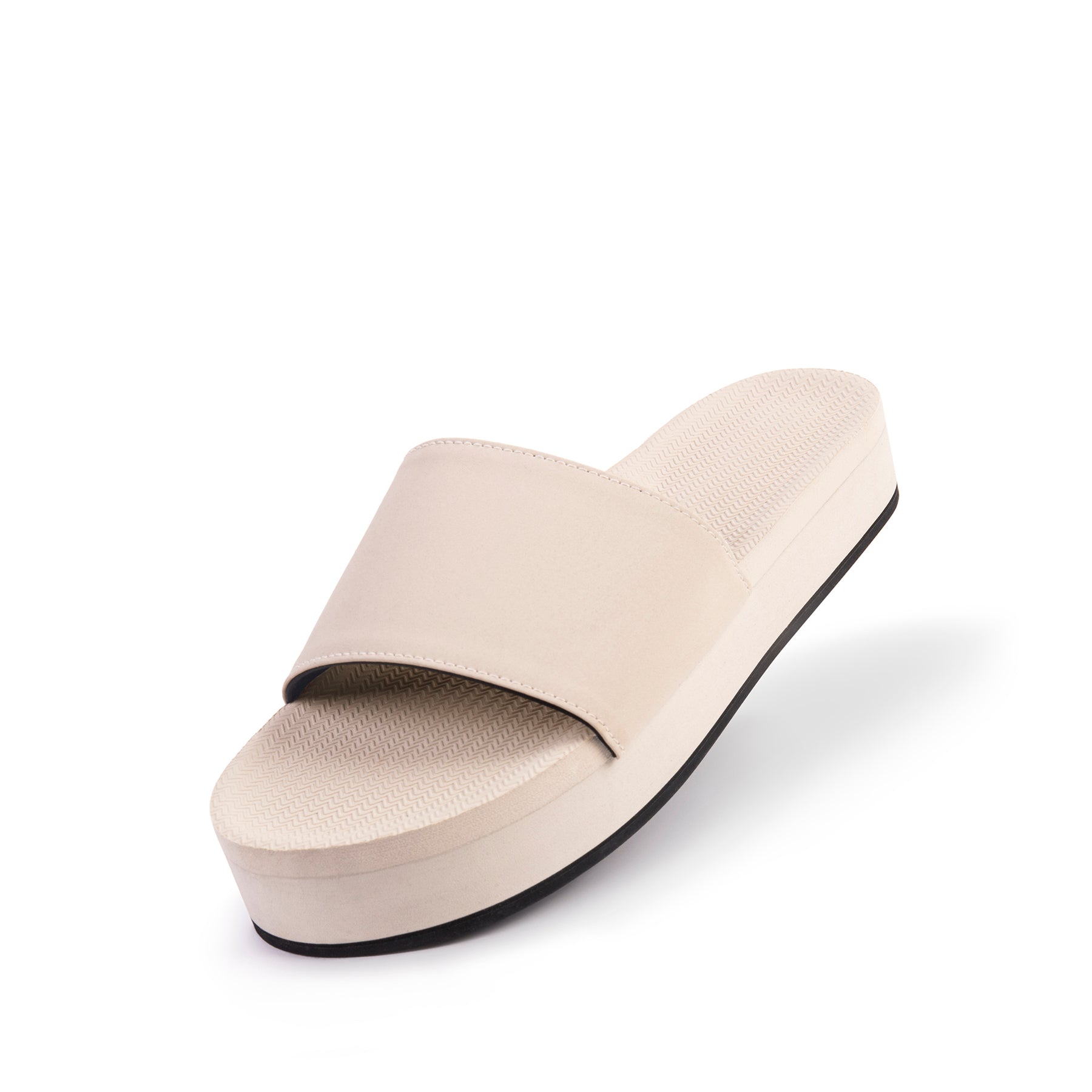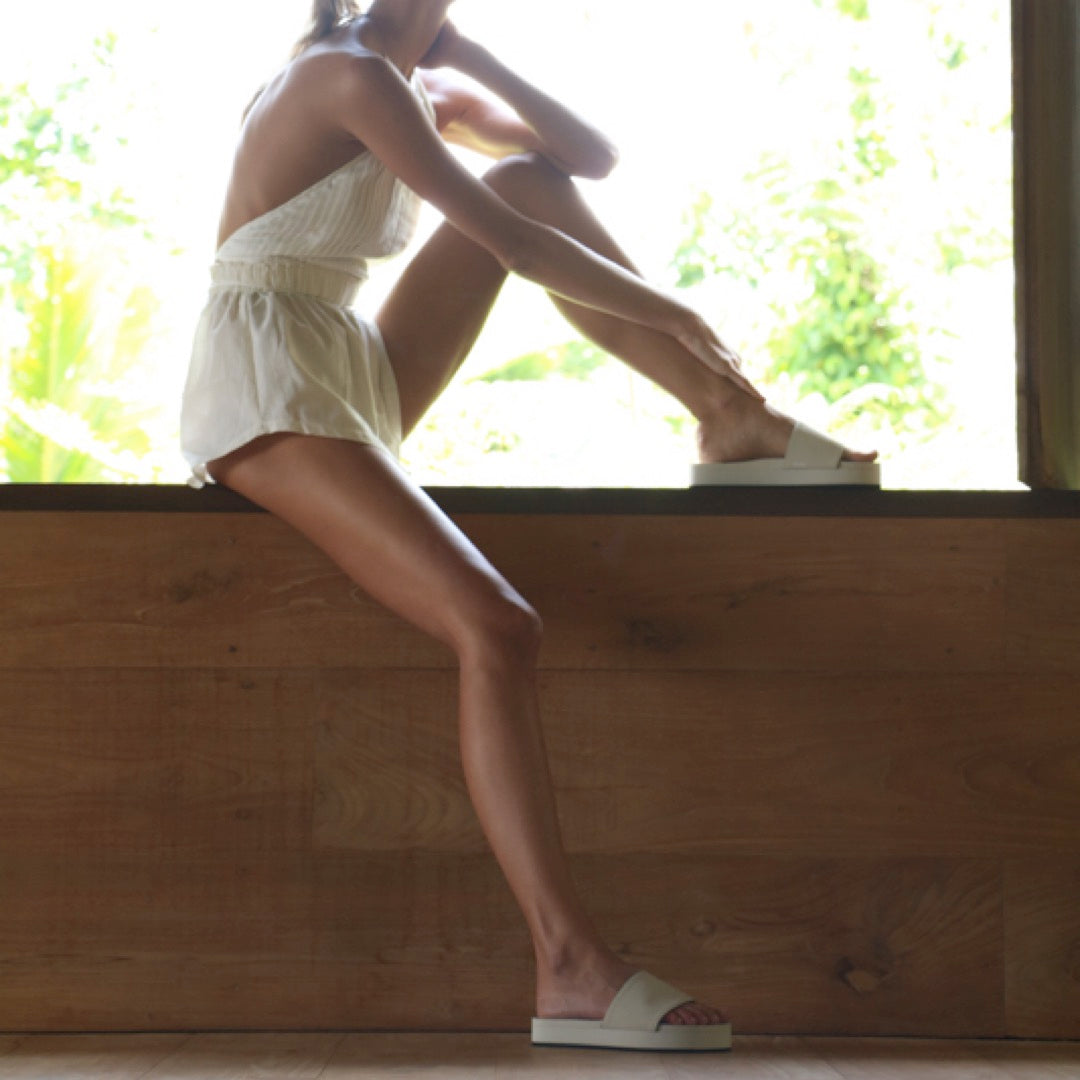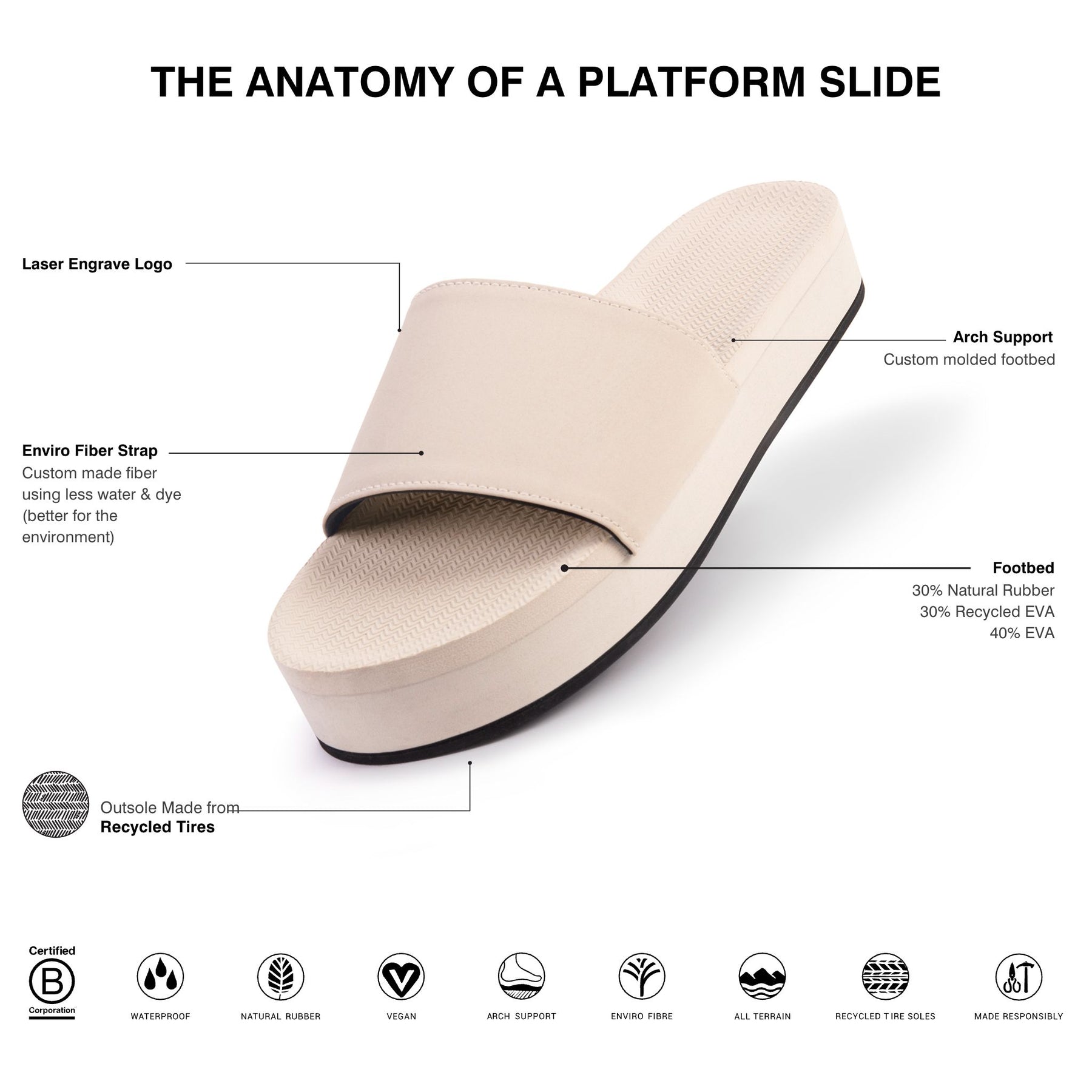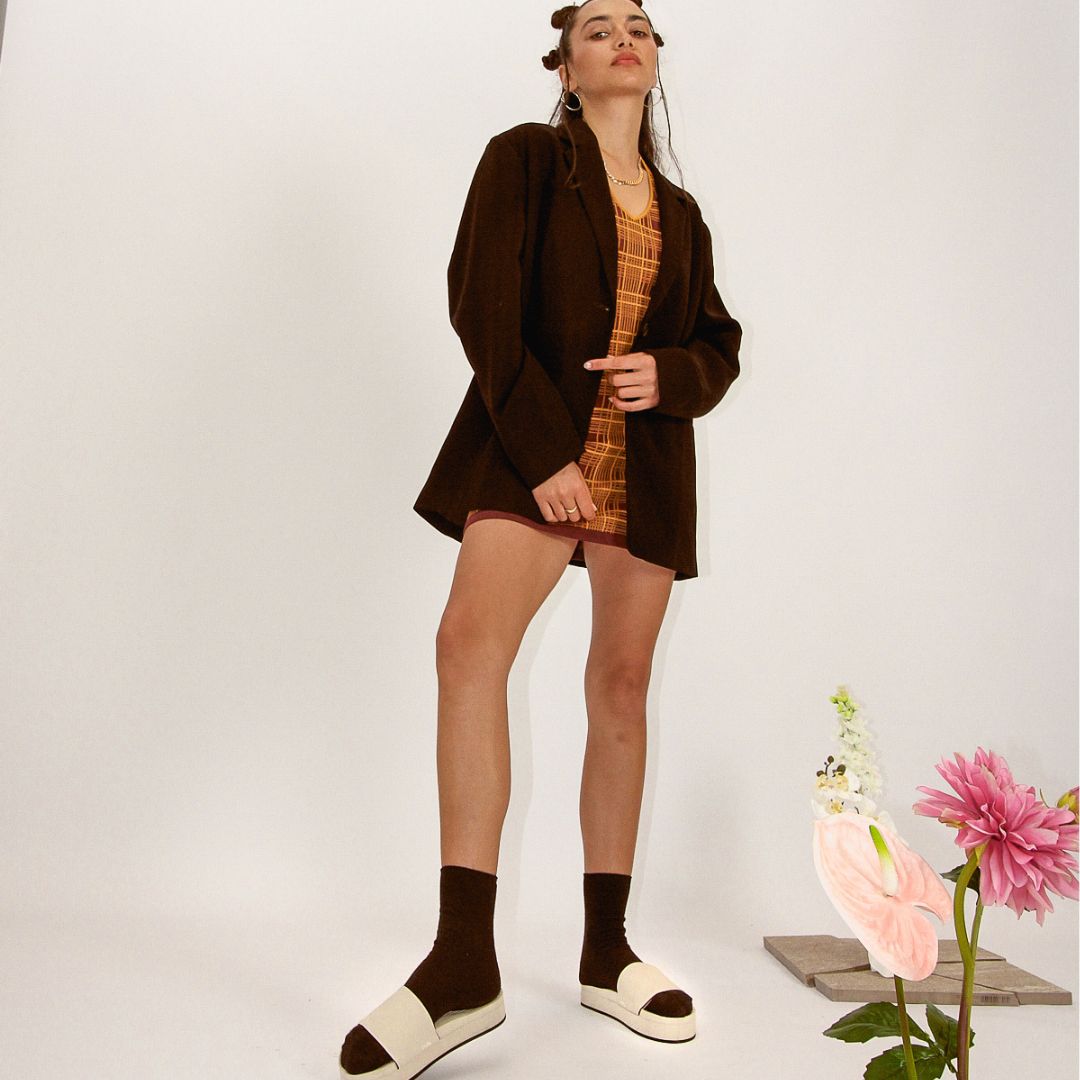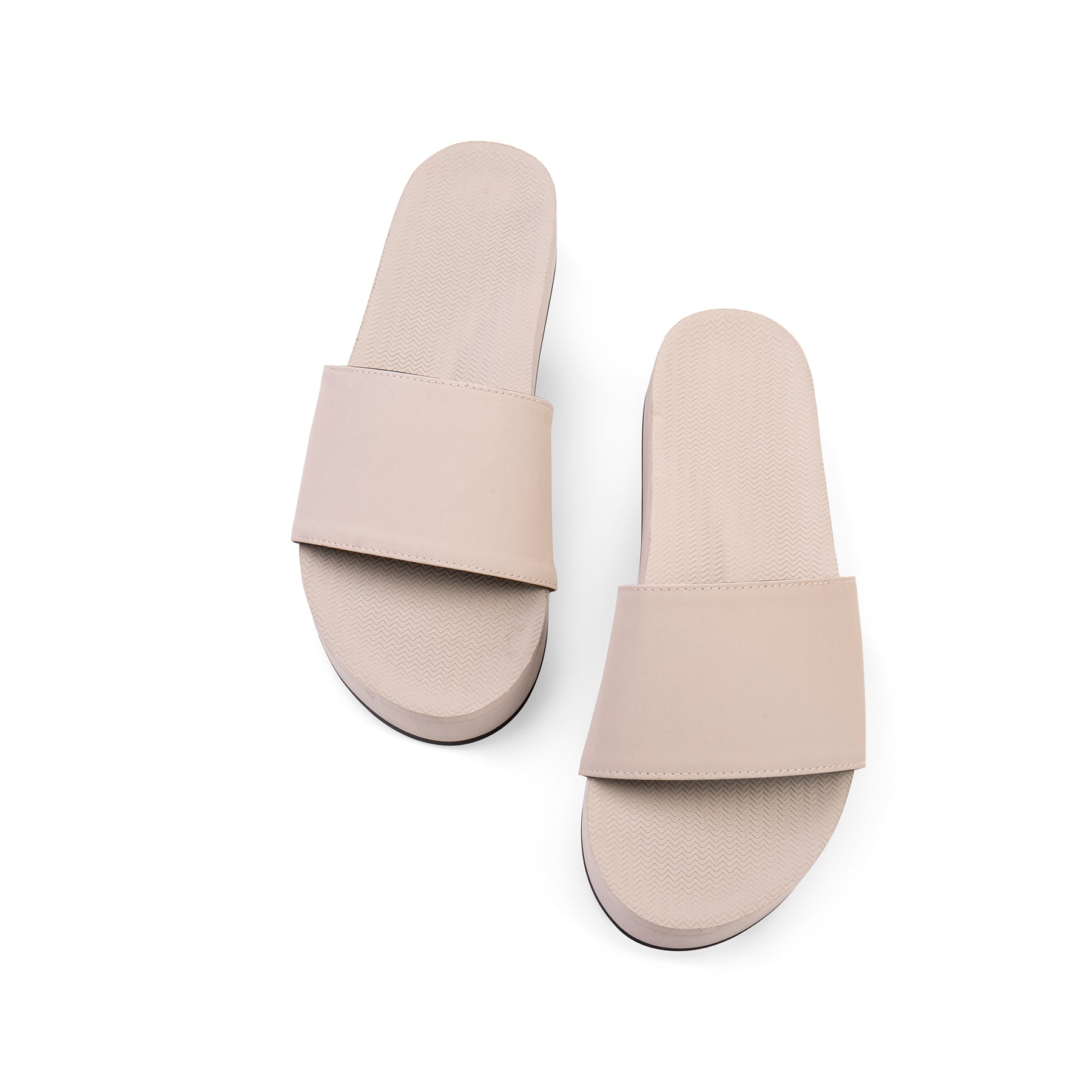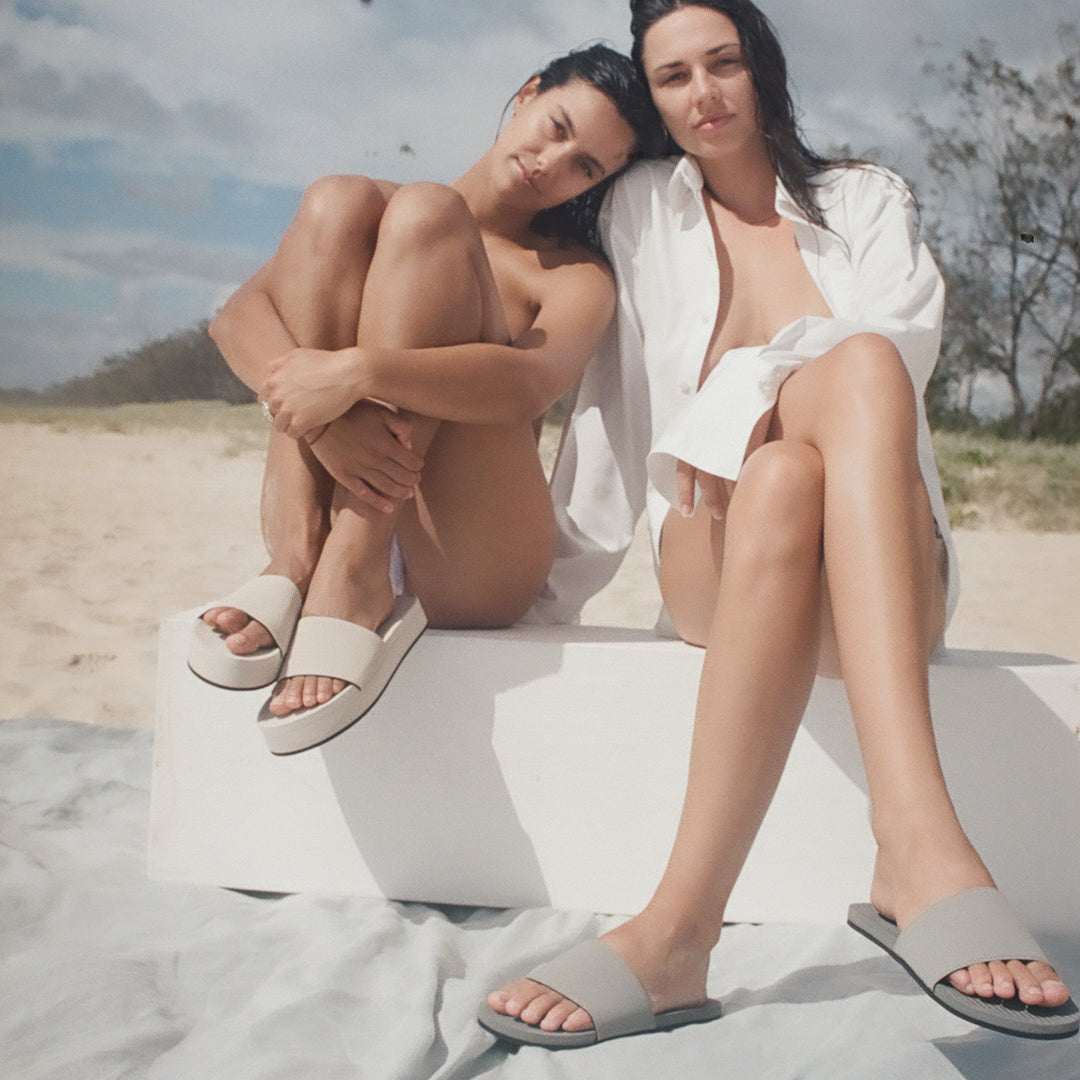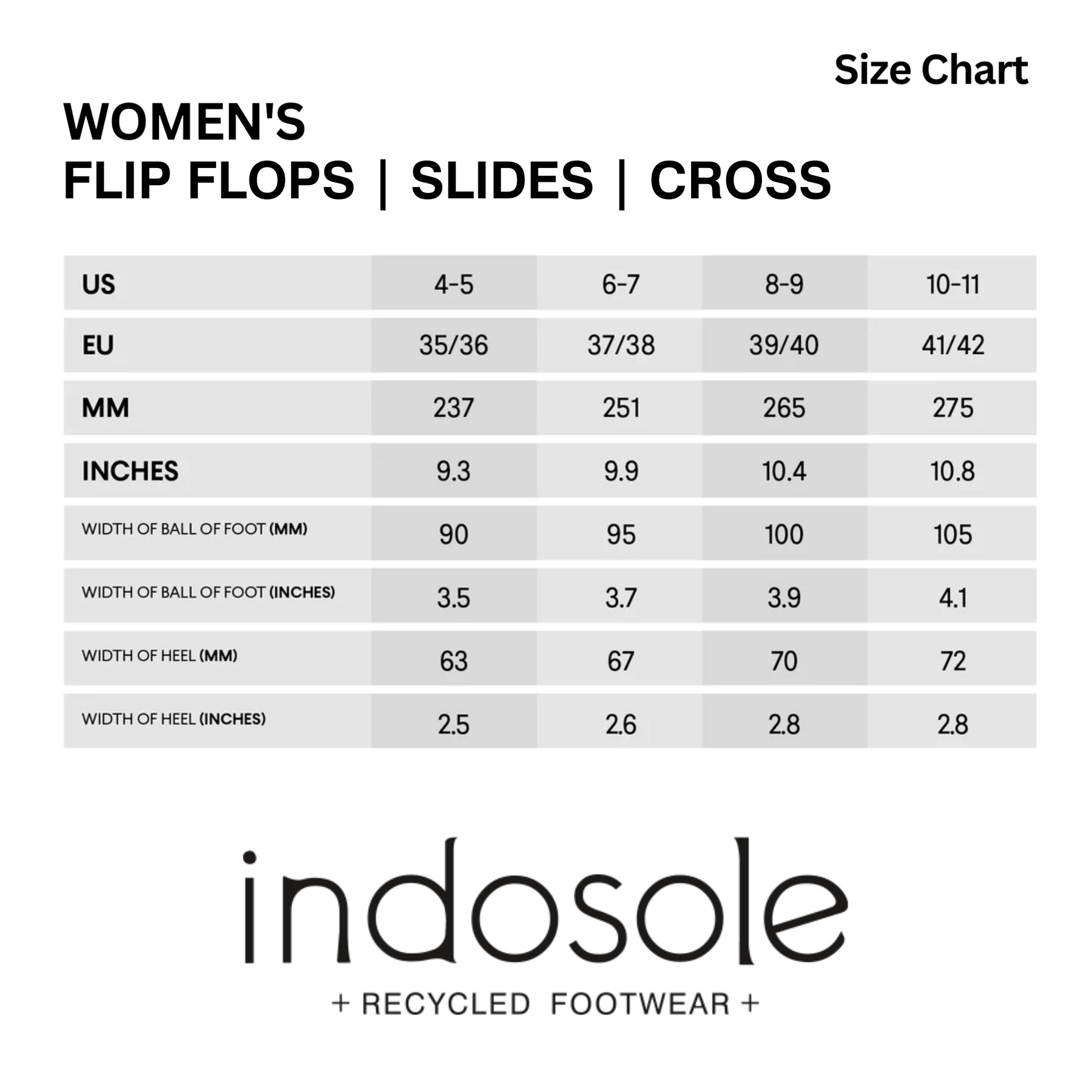 Women's Slides Platform - Sea Salt
Experience the perfect combination of comfort, style, and sustainability with the Indosole Women's Slides. 
Whether you're strolling along the beach, travelling light, or running errands, these slides will stay securely on your feet, providing the utmost comfort throughout the day.
100% Waterproof & Quick Drying

Comfortable & Supportive Footbed with Arch Support

Soft Dream-Cloud Strap

Amazingly Good Traction & Grip
Our Women's Slides are built to withstand the rigors of everyday wear while providing exceptional comfort. They feature arch support, natural rubber mid-sole and a soft Dream-cloud strap that gets softer and more supple the longer you wear it. No matter how active your lifestyle, these slides will keep up with you. 
I owned a pair of these slides for years - they were my favorite shoes. The best grab-and-go shoes!
Love my Indosole. Love them! They fit great and are so cute and comfy!
The sandals are comfortable and hold up well to everyday wear. Really happy about how durable they have been.
Love these sandals and the eco-friendly construction.
Indosole is more than just a brand; it's a movement toward a sustainable future. We strive to make a positive social and environmental impact, which is why we are proud to be a certified B-Corp & a 1% For The Planet Member.
Our commitment to balancing profit with purpose, people, and the planet is at the core of everything we do.
In addition to their sustainability, our flip-flops are built to last. The combination of premium materials and expert craftsmanship ensures that these flip-flops will accompany you on your adventures for years to come.
Recycled tire soles
Contoured natural rubber footbed
Embedded arch support
Waterproof
Comfortable ENVRO fiber strap lined with dream-cloud comfort microfiber
Light and flexible at approx. 369g (13oz)
Made without animals or the use of fuel-powered machinery
Wondering how to keep your Indosole's clean? Easy. Indosole's are 100% waterproof. Use natural soap and a soft-bristle brush and give them a good cleaning. Dry out of direct sunlight (leaving them in direct sunlight for prolonged periods may damage the structure of the natural rubber midsole). They're quick drying so it won't take long. As they are 100% waterproof they can cleaned thoroughly and dried completely to ensure anti-bacterial, anti-fungal and anti-viral qualities. Please refer to our FAQ for more information.

Free Shipping with orders over SGD$50 for Singapore and Malaysia delivery. For international delivery, please refer to our FAQ here.
We offer a 30-day return policy, as long as you keep your tags and have not worn your shoes. For an exchange, we will send your new pair free of charge, but ask that you cover the cost of returning your original purchase. Please refer to our FAQ for more information on how to return.

The average lifespan of a pair of Indosole women's flip flops is of course very relative to the user - you might only wear them a few times a week in and around your house, or you might use them every single day, or you might use them only a few times a month at the pool.

But at Indosole, we are all about conscious consumerism. We encourage buying less often to reduce the impact of fashion production on our planet's resoruces and the carbon footprint created from shipping fashion around the world. So with that in mind, we set out from the very start to create a pair of Flip Flops that will last longer than any others on the market. Not only is our use of recycled tire soles beneficial for the environment, but it also creates the most durable sandal sole out there. Combine this with our natural rubber footbeds and durable Vegan ENVRO Fibre, you get a Sandal that will last many seasons.

To ensure defects don't hinder performance, we offer a one year warranty on any product defects. However, with proper care and maintenance, they can last much longer. Please refer to our FAQ for more information on how to care for your Indosole sandals.

Introducing our new Dream Cloud Comfort Straps.
We are always looking to make our products better and this year we have. With the same quality, durability and attention to detail; the new and improved Slides & Cross are more comfortable like never before featuring Dream Cloud Comfort on the upper straps. This means a softer, more cushy upper strap, reducing the possibility of any 'wearing-in' period that may occur for some on our old straps. Basically More Comfort . . . & Better Fit.
Our new Dream Cloud comfort straps are being introduced to some of our favourite colours but not all ranges have them yet and for some colours and sizes, we still have the *Original straps. So to make way for the new, we have discounted the last few remaining pairs.
No Exchanges or Refunds offered on discounted items marked with *Original. Some *Original stock may be ex-display and not be in original box.
Customer Reviews
Very comfy
Soft, and comfy, also a very versatile.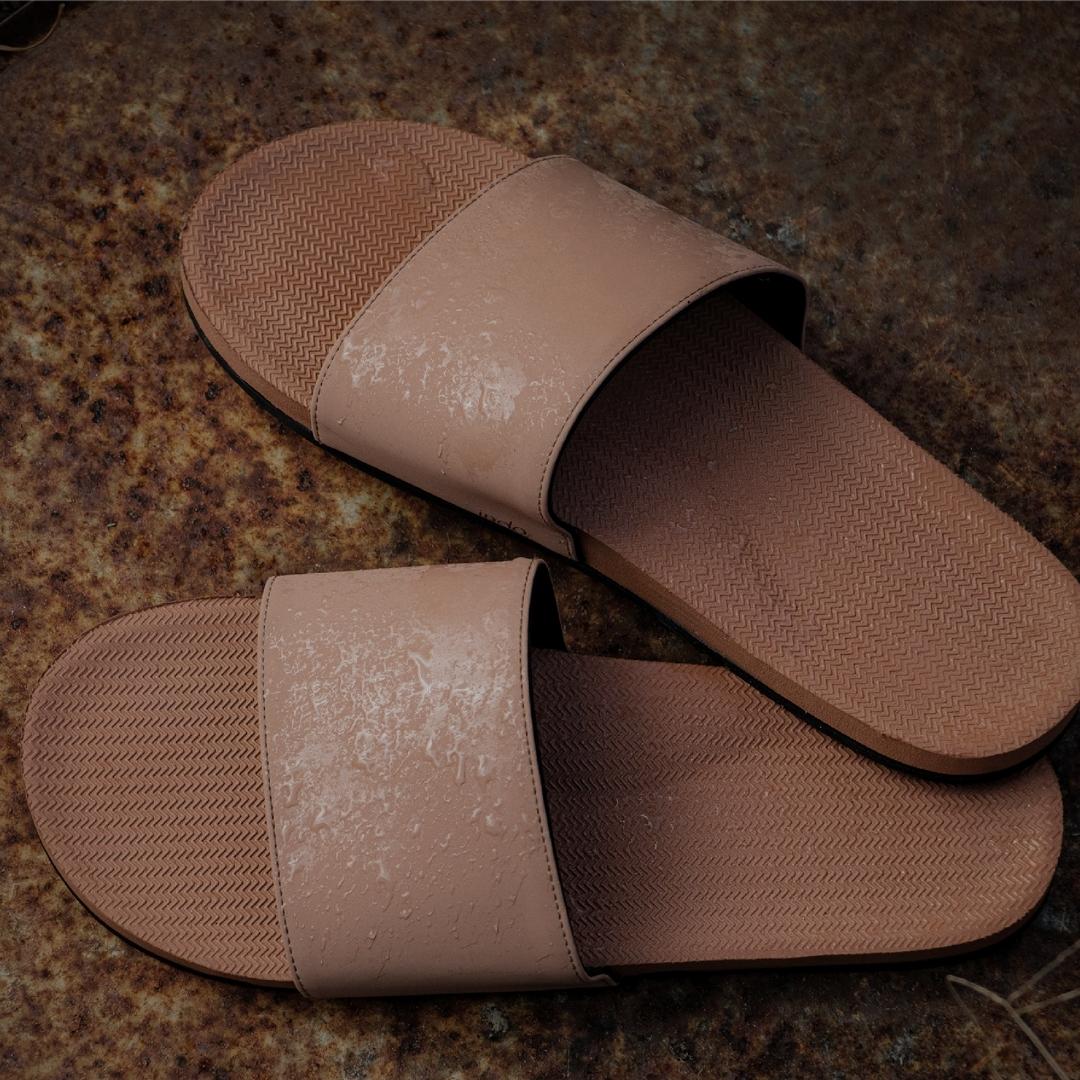 Our Founder
Kyle Parsons
Kyle Parsons is a surfer, snowboarder, entrepreneur, and founder. Back in 2004 when he was walking in Seminyak, his sandals broke. Left barefoot on the sidewalk, he needed a solution. Inspired by a rustic pair of tire sole sandals found in a boutique, the concept for Indosole was born. The idea was to combine the natural and artistic elements of Bali with a comfortable product, whilst addressing a worldwide pollution problem in the form of discarded tires. Since day one, the Indosole mission has been to recycle tires and other materials and give them new life as soles for our footwear. Now sold in 30+ countries globally, our goal is to get people thinking on a higher level while making environmentalism fun. If a pair of Indosole sandals can elevate a consumer's awareness towards purchasing more responsible products across their daily lives, then we feel that we are doing our job.
THE ORIGINAL TIRE SOLE SANDALS SINCE 2009
Made using Recycled Materials
Each pair of Indosoles allows you to experience the future of sustainable fashion. Low in its carbon footprint while still high on functionality, these flip flops will be your go-to pair at home, while out on errands, and for your everyday adventures. Each pair has over 50% recycled materials from the iconic recycled tire sole, to recycled rubber, recycled nylon and recycled EVA. And with our B-Corp certification you can be assured that every aspect of our production is being considered for environmental and social impact, and moving towards a future of responsible manufacturing and consumption.