Men's Flip Flops - Shore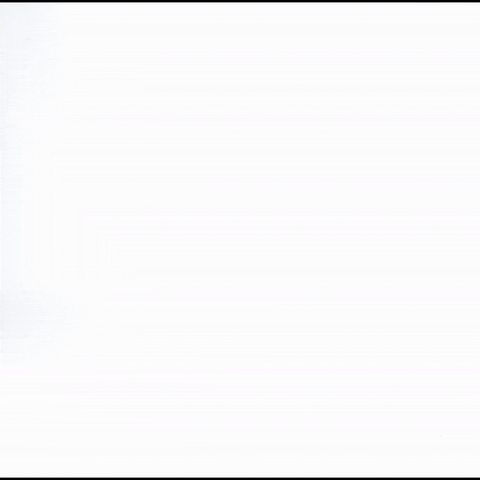 Indosole Singapore - Shore Men's Flip Flops
Our quest to make the perfect flip flop has led us to the ESSNTLS. We started by sourcing the best materials we could find—natural rubber and vegan uppers. Thoughtful ingredients combined with our signature recycled tire sole technology and an affordable price make the ESSNTLS the most 'ECOnomical' flip flop in the world.
Recycled tire soles
Contoured natural rubber footbed
Embedded arch support
Waterproof
Comfortable nylon toe thong
Laser engraved ENVRO fiber straps
Light and flexible at approx. 369g (13oz)
Made without animals or the use of fuel powered machinery
Men's Size Chart
US
EU
MM
7-8
39/40
262
9
41/42
278
10-11
43/44
291
12
45/46
300
13-14
47/48
314
ESSNTLS Men's Flip Flops - Shore are ready for your wildest adventures. Show us where you take yours with #ESSNTLS and #SolesWithSoul on Instagram.
Frequently Asked Questions
Loading...
Customer Reviews
Best pair of flip flops I've used so far
Overall, it has been wonderful wearing my pair of Indosole's. I have narrow feet so it took a while to break in, having to bear with a bit of discomfort and scrapes initially but the experience thereafter was amazing. I've worn it come rain or shine and the comfort it brings has been superb, it offers great grip and doesn't squeak even in rainy or wet conditions unlike other flip flops. The great thing about wearing it is that it gets more comfy the longer you keep using it. Thank you Indosole :)
11/21/2022
Edwin T.

Singapore
Light and sturdy, super anti slip and comfortable flip flops
Had the cross over and now the flip flops. No more fear of slipping, and these are light and sturdy. Like the duo colour too.
09/26/2022
R.J. Bottaro

United States
Great slippers
Super comfortable, cozy and seem to be holding up great so far
09/10/2022
David R.

United States
Dress 'em up or dress 'em down
I now how two pairs of these flip flops. They are very durable and will take you from the beach to a night out. Tee shirt and boardies or polo and shorts, these will serve your purpose.
08/18/2022
Steve G.

United States
Flip Flops
Loving these flip flops! High quality, durable and love the leaf color!
08/10/2022
Tom S.

United States
1st time order
Great product for a guy that doesn't wear flip floos
08/02/2022
Anna B.

United States
Comfortable and good color
I've been wearing these nonstop. They are comfortable and extremally light weight. There is no rubbing or hot spots. I felt great about this purchase, now my feet do too.
07/22/2022
Stephen S.

United States
Great support
These have been great (and look great too). For my entire life I had been using ~$25 sandals. When I tried these on I was amazed at the support they provided. They feel great to wear around.
07/14/2022
Bill D.

United States
look good feel good
Basic summa time flip flop. Sturdy, comfy, and you get to feel good about how their made.
07/07/2022
Juliette C.

Mexico
Haven't received my order 21734
Still waiting for my order to arrive. Acording to the tracking is stopped at Mexico City Airport since June 28th
07/01/2022
Paul O.

United States
A good flop
Happy with these shoes. I like the minimalist look and they are great around water. They dry quick and don't squeak too much.
04/21/2022
Kevin T.

Singapore
Comfortable pair of slippers
Very comfortable!
03/29/2022
Thomas K.

United States
Excellent shoes!
I was a little skeptical at first because they felt a little rough on the feet for the first day. However, once I broke them in, they feel amazing! They stay on your feet nicely, the grip is good, And they are much more water resistant than other flip-flops I have worn in the past.
03/16/2022
Carlos C.

Philippines
Very good so I bought another pair
03/29/2022
Indosole Singapore
Carlos, thanks for sharing your joy for Indosole flip flops! Tread lightly, the Indo Team.
03/15/2022
Philip K.

Thailand
Amazingly comfy sandals !!!!
soooo good gonna get another pair
03/29/2022
Indosole Singapore
Philip, Thanks for sharing your joy for wearing Indosole flip flops. Tread lightly, the Indo team.
03/15/2022
Selwyn D.

Singapore
Fantastic flip flops
I love these flip flops. I bought them for their good grip due to always slipping on wet surfaces with my previous flip flops, and they didn't disappoint. They've also been quite comfortable to wear for longer time periods (I've walked up to 10km in these while catching Pokémon). Will definitely buy again.
03/15/2022
Indosole Singapore
Selwyn, Thank you for sharing your Indosole experience! Having that grip is a game-changer for many. Hope you caught them all in your quest to become the very best that no one ever was!
THE ORIGINAL TIRE SOLE SANDALS SINCE 2009
Made using Recycled Materials
Each pair of Indosoles allows you to experience the future of sustainable fashion. Low in its carbon footprint while still high on functionality, these flip flops will be your go-to pair at home, while out on errands, and for your everyday adventures.