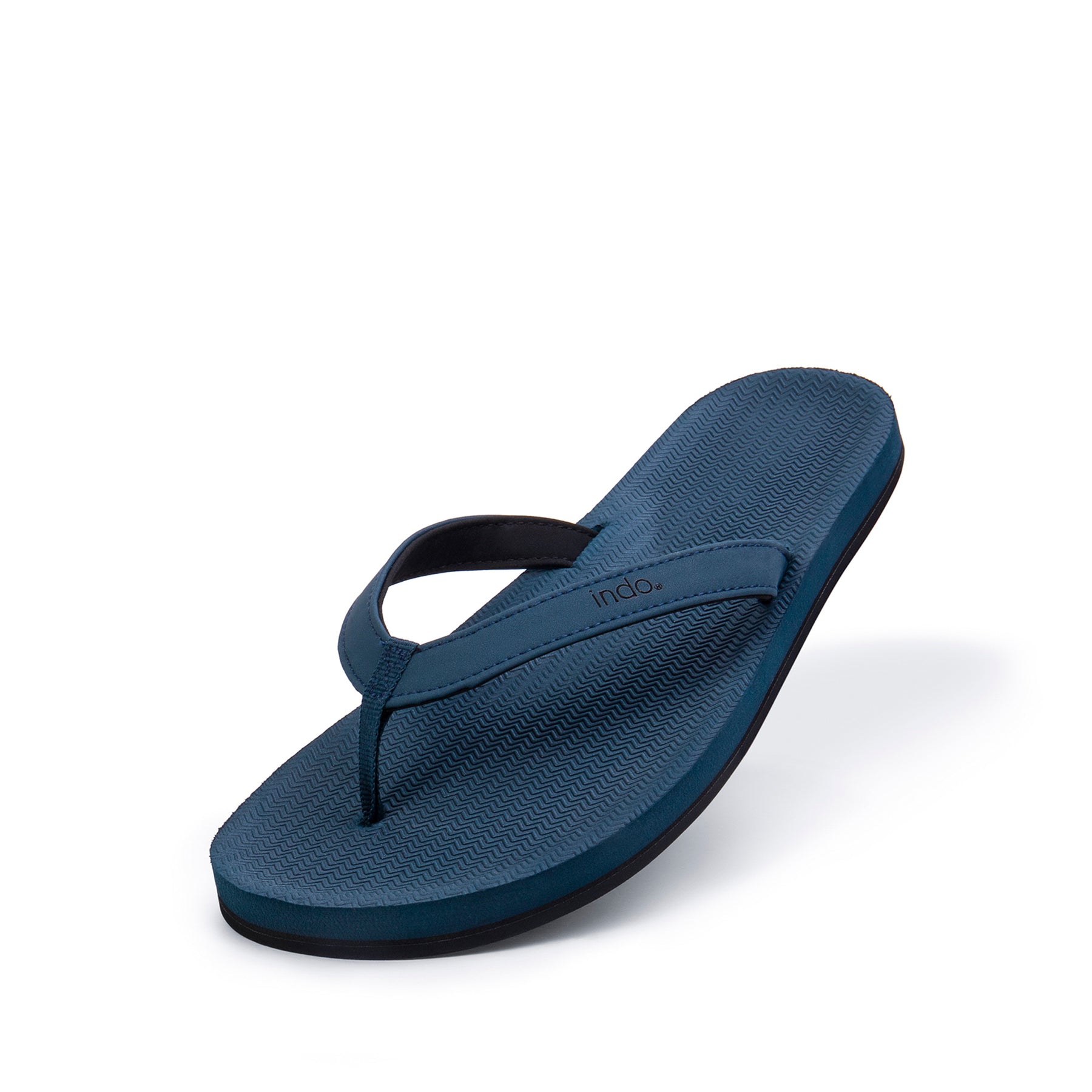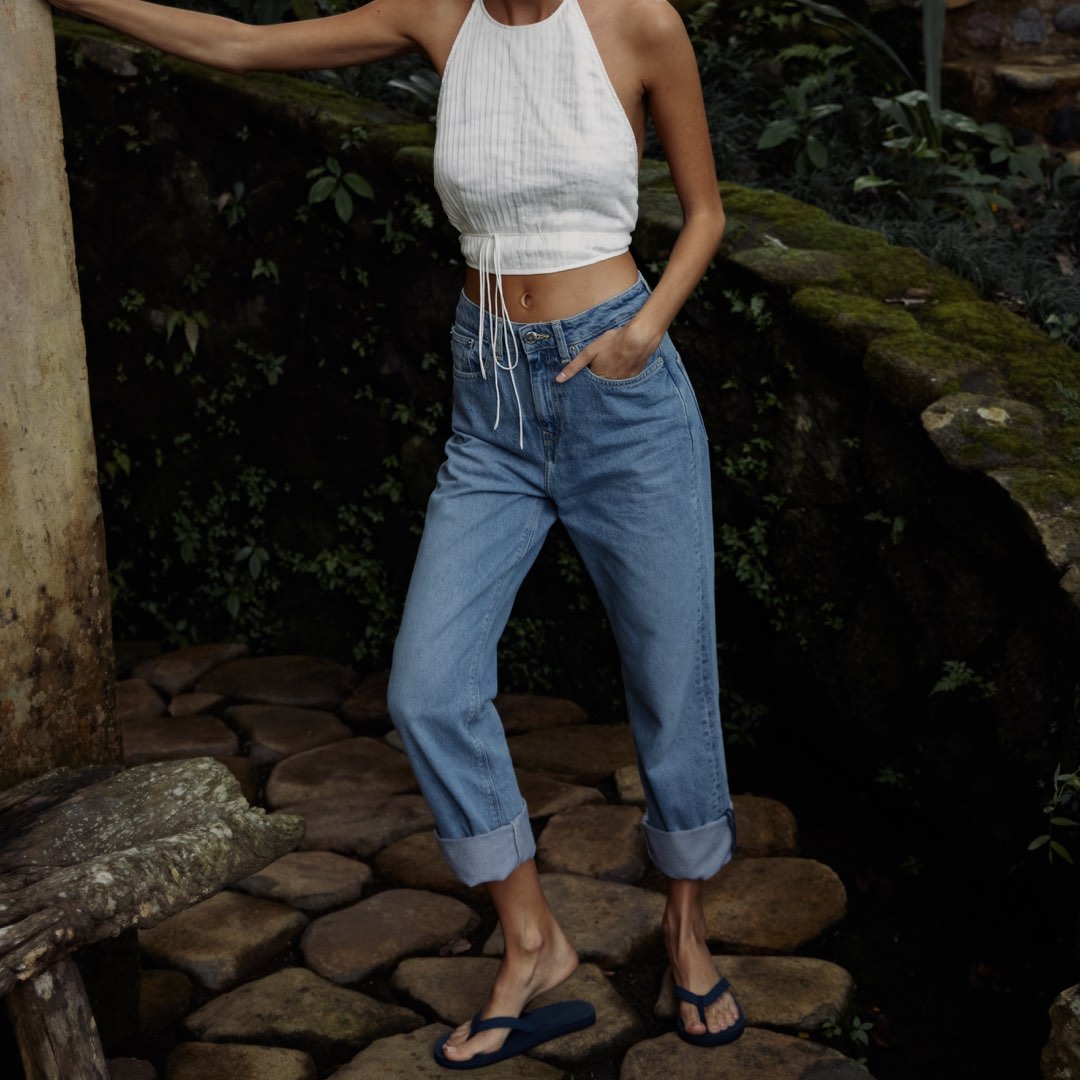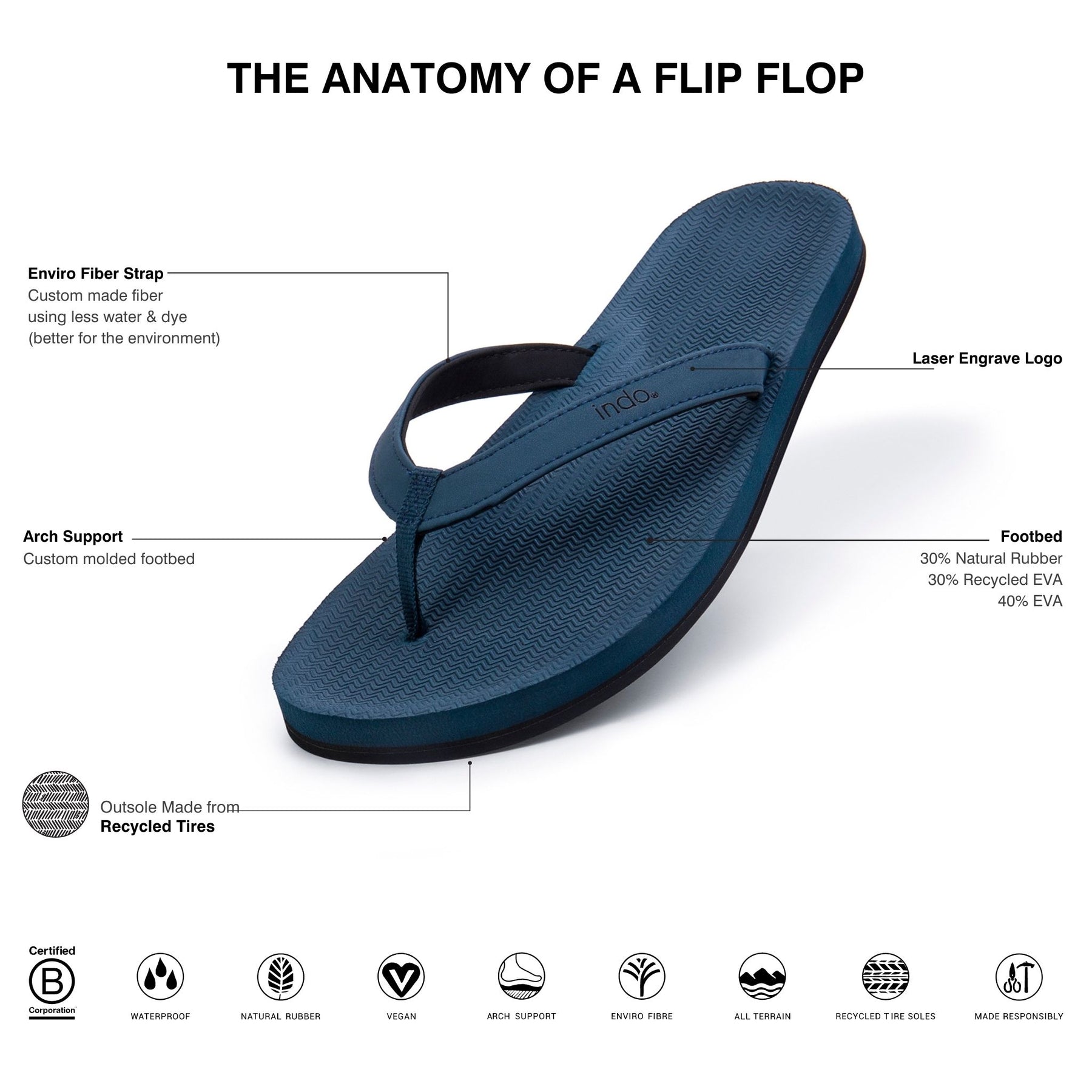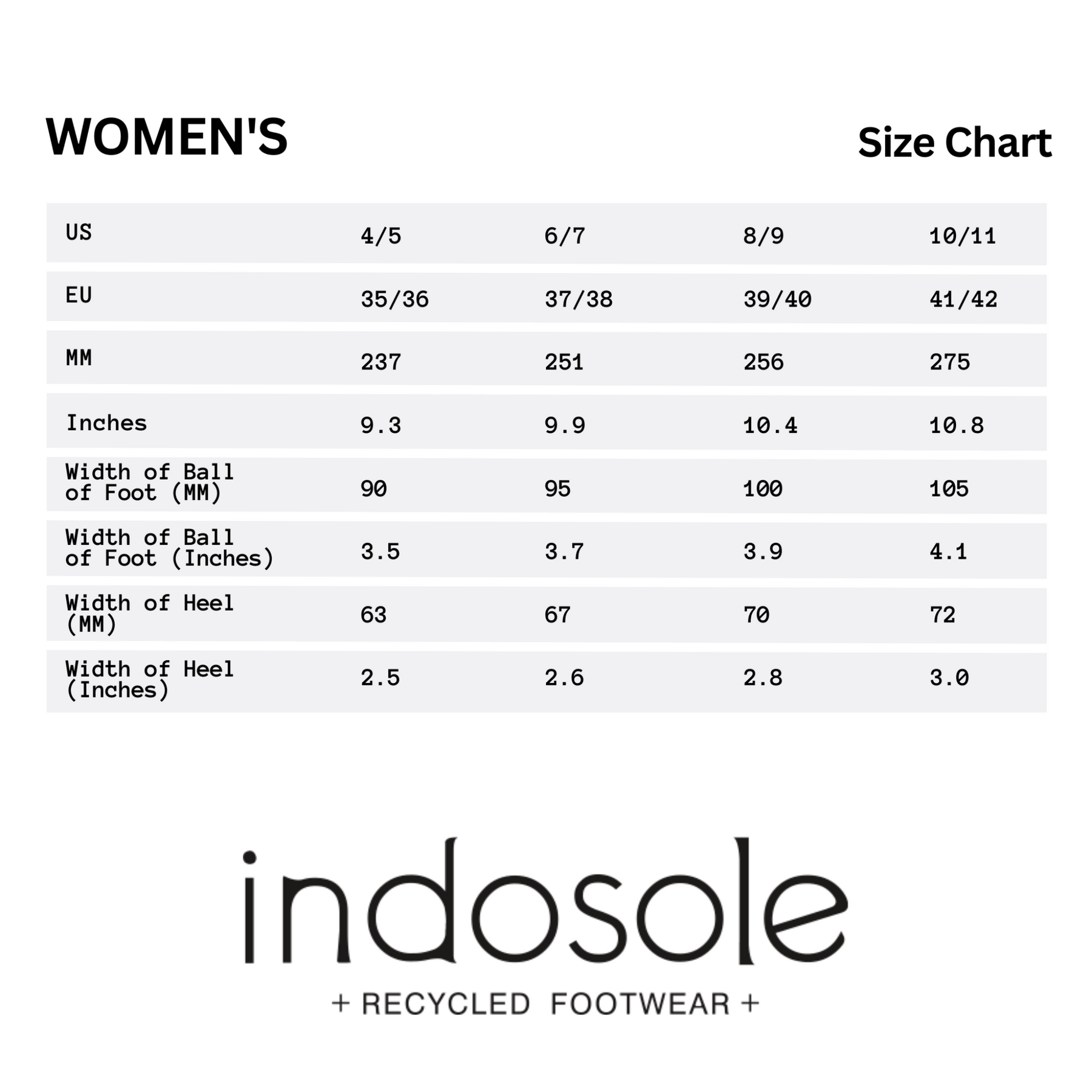 Women's Flip Flops - Shore
Introducing the Indosole ESSNTLS Women's Flip Flops, the ultimate trifecta of comfort, support, and style. Crafted responsibly, these flip flops provide unparalleled support and a sleek and minimalistic design that perfectly complements any outfit and any occasion, from a day at the beach, a stroll to the shops to any travels and adventures you go on.
100% Waterproof & Quick Drying

Comfortable & Supportive Footbed with Arch Support

Soft Nylon Thong Strap

Amazingly Good Traction & Grip
Not only are these flip flops comfortable, but they also provide excellent grip, keeping you steady and secure.
Indosole is more than just a brand; it's a movement toward a sustainable future. We strive to make a positive social and environmental impact, which is why we are proud to be a certified B-Corp & a 1% For The Planet Member.
Our commitment to balancing profit with purpose, people, and the planet is at the core of everything we do."
In addition to their sustainability, our flip-flops are built to last. The combination of premium materials and expert craftsmanship ensures that these flip-flops will accompany you on your adventures for years to come.
Recycled tire soles
Contoured natural rubber footbed
Embedded arch support
Waterproof
Comfortable nylon toe thong
Laser-engraved ENVRO fiber straps
Light and flexible at approx. 369g (13oz)
Made without animals or the use of fuel-powered machinery
Customer Reviews
11/20/2022
candace b.

United States
5 Star So Far!
I really like my Indosoles! I use them as shower shoes and they have worked really well so far. I bought them when it was already cold out but would definitely wear them out and about in the summer--of great quality and look good and know they're doing good.
11/17/2022
Veronica Y.

Singapore
Functional but could be more comfy
I bought these because I heard they're great on water – non-slip. The added bonus is that is it is recycled rubber. The slippers aren't as soft or cushy as I'd like and so I wouldn't wear them if I want to walk fast and for long distances.
11/17/2022
Nancy M.

United States
leaf green flip flops
I love to support Indosole. You are doing everything I believe in - reusing old tires, hiring in the community and supporting the workers and community, and making comfortable shoes. I really loved the canvas shoes and I miss them. I haven't been able to wear flip flops since I sprained my ankle and chipped the bone. But I'm trying again. When I first found Indosole, I had just come from Bali and Singapore and I found you at the Earthday Festival in 2011. So I was thrilled. I will continue to love and support Indosole whenever I can. I love the way the flip flops look and I think they will be just right after I break them in.
11/11/2022
Jeannie Y.

Singapore
The best flip flops I trust for the whole family!
It's a Rubicon experience from the start - no other brand will do. Come rain, come shine, I walk with confidence that I will never slip and always in comfort for the heel support. The Michelin of flip flops!
09/14/2022
Chandra E.

United States
Comfortable and durable
This is my second pair off flip flops from Indosole. I've been wearing the last pair almost every day for a few years now, and they're still going strong. Bought the second pair for the color.
09/10/2022
Samantha W.

Singapore
Comfortable and Conscience Friendly
So happy with the Indosole flip flops, they are amazingly comfortable especially around the arch of the foot and they are quality made. Highly recommend and are subtly stylish which is fab for any occasion
09/10/2022
Ceyda T.

United States
Love them and great customer service!
I have owed two pairs of these super comfortable and aesthetically gorgeous flip flops and I love them. The design changed slightly - the straps are a little thicker than they were last time but still super comfortable and the blue color is stunning. It feels good to look good while doing good!
08/24/2022
Martina d.

United States
Comfortable and pretty
Amazing flip flops, really comfortable and very classy!
08/20/2022
Randi C.

United States
Good non-slip sandals
Living in Hawaii, where we LIVE in "rubbah slippahs" I ordered Leaf (green) Indosoles because my favorite zori style slippers are very slippery around water. These are perfect on a boat or on rainy days as both the sole and footbed are non-slip. One star reduction because the straps are not as comfortable as my other similar sandals.
08/06/2022
Christina P.

United States
Pretty darn nice, for flip flops
These are comfortable, I like the little bit of arch support they have, and the traction is good. Can't go wrong.
07/05/2022
Ulyana P.

United States
Very comfortable
I wore them to the beach trip this weekend for a few days. My feet were not tired. :)
07/01/2022
Terry T.

United States
Ideal beach shoe
I am impressed with the quality of my Indosoles- they are comfortable, look good, and rinse off easily. The arch support puts them above flat flip flops. And I love that they are made from recycled tires!
06/22/2022
Robin N.

United States
Hope this pair last longer
I purchased a pair from you last year, having worn these through most of the summer until the strap between the toe broke. I didn't read on your site that you replace for them not lasting so I purchased a new pair this summer. We'll see if these out last the previous pair. I hope so
03/23/2022
Lynda P.

United States
Black flip flops
They are very comfortable to wear, give good support and I get lots of compliments!
02/17/2022
Ianna C.

Singapore
Super sturdy!
Switched to flip flops as my feet are pretty broad. Does take a while to break into, I had some abrasions on the top of my feet( therefore 4 stars) but these will last a long time!!! Would rather tahan the breaking in period than buy many pairs of flimsy slippers
03/01/2022
Indosole Singapore
Ianna, Thank you for sharing your Indosole experience! Tread lightly, the Indo Team.
01/13/2022
Corri S.

United States
Love them!
Very comfortable and well made. I look forward to wearing them more in warmer weather!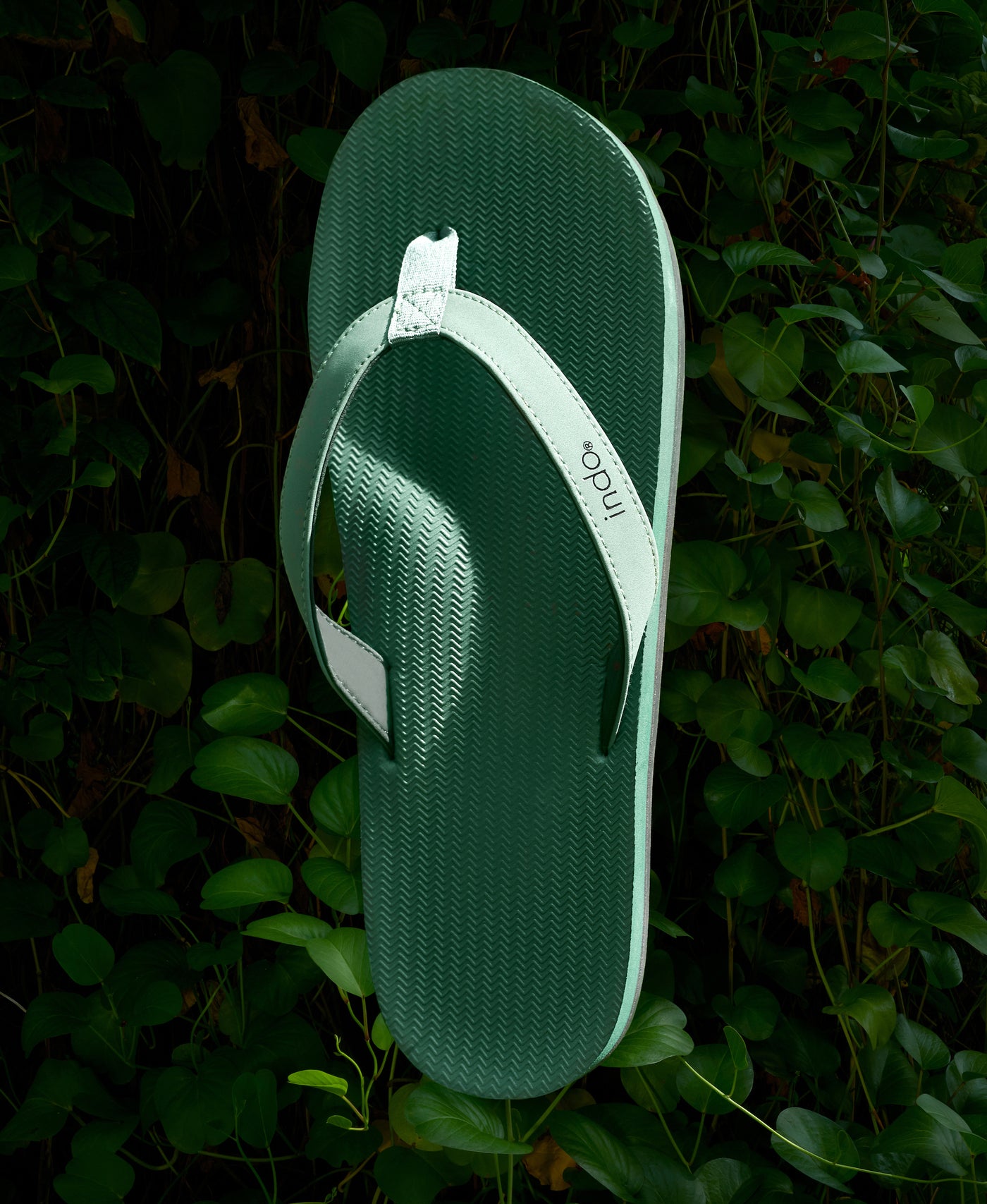 THE ORIGINAL TIRE SOLE SANDALS SINCE 2009
Made using Recycled Materials
Each pair of Indosoles allows you to experience the future of sustainable fashion. Low in its carbon footprint while still high on functionality, these flip flops will be your go-to pair at home, while out on errands, and for your everyday adventures.